When shopping for the best enterprise resource planning (ERP) software, you'll come across two deployment options: on-premise and cloud-based. Understanding the differences between on-premise ERP and cloud ERP and their benefits can help ensure that we choose the right solution for your business needs. For example, most of the top manufacturing ERPs offer both on-premise and cloud deployment options, so this will undoubtedly be a decision that we have to make when selecting new software.
Do you know about Cloud ERP?
Cloud-based ERP software is all-encompassing manufacturing software hosted on the vendor's servers and accessed via a web browser. On the other hand, the on-premise ERPs are integrated into your company's servers, requiring (sometimes costly) physical storage and ongoing maintenance. Generally speaking, on-premise software is paid for through a large, one-time license fee, whereas cloud-based software is paid per-user, per-month basis.
Top 5 benefits of cloud ERP:
For the reasons listed above, it's unsurprising that cloud-based ERP implementation skyrocketed last year, according to a report by Panorama Consulting. With the advantages listed below, more and more companies are racing to cloud-based solutions.
Affordable up-front costs
Cloud ERP software has a lower cost of implementation initially because it does not require any additional server, infrastructure or hardware costs. On the other hand, you may pay more over time than an on-premise system if you are subject to perpetual licensing fees. In addition, unlike with an on-premise system, you have greater flexibility should your system not suit your needs in the long term.
Faster implementation
Cloud-based systems like these require no lengthy, space-hogging installations and offer plug-and-play functionality. Once you've activated your license, you'll almost always gain immediate access to the platform.
Documents need always be up-to-date
Cloud-based ERPs are hosted on the web and never need to be updated. A cloud-based solution can be compared to your browser-based Facebook page, which never needs updating, but a phone's Facebook App occasionally does this. On the browser, the changes can be implemented in real-time, so you always get the latest version of the software without time-consuming updates.
Flexibility
Because most cloud-based software is paid for via a subscription-based model, it offers more flexibility in terms of growth and access. If you need additional licenses, you can upgrade your subscription. No new hardware or installations are required, even if you just onboarded several new hires. You can also access the software while out of the office by pulling it up on any browser, mobile or desktop. Cloud-based services are always a premier choice for teams that need remote access or those that are rapidly scaling.
Improve agility
Companies are often agile, changing in response to trends and demands. This is true for cloud-based ERP (enterprise resource planning) software solutions. When your company opts for a cloud solution, you can make faster changes in real-time to adapt to the ever-changing needs of customers, clients or employees. The software is itself is agile and constantly evolving, much like your business.
When is on-premise ERP best suited to your business?
Most businesses will find that a cloud-based ERP meets all their needs and more. However, due to the nature of cloud software, security concerns should be considered. Data is stored and managed by software vendors offsite, so you have less control and visibility over your data's security. An on-premise system may be best if you want extra customization features (or) the lowest long-term costs also.
Still, are you not sure which ERP is best for you? Fear not! Our experts can help you match your needs with the suitable ERP, so feel free to reach out to us for expert advice, support, free demos, etc.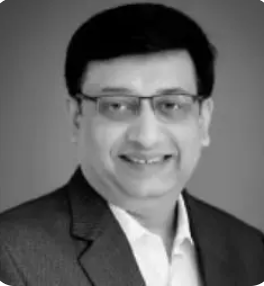 Vijay comes with a vast experience in ERP and enterprise solutions space with about 20 years of experience in various packaged application like Acumatica, SAP, Orion, Salesforce.com, SugarCRM and, SalesLogix.