In the modern business environment, enterprise resource planning (ERP) systems are an ideal tool to help companies fine-tune their operations. With everything housed and accessible, ERP systems can help integrate and run all the critical business processes more smoothly, improving efficiency and profitability. But implementing such a system requires careful planning and care; otherwise, it will be ineffective or even detrimental to its goals.
Companies planning an enterprise resource planning (ERP) initiative should avoid common missteps that can lead to confusion, eventually choosing a solution with poor technical capabilities and unplanned deployment.
7 Effective Practices for ERP Implementation
When implementing an ERP solution, your concern is about budget overruns, project delays, and organizational disruptions. But these problems can be overcome when your business returns to its previous level of success once your ERP system is fully operational. 
The primary concern here is implementing our ERP application. With no clear plan for fixing the problems, it could take months of backtracking and fixes before recovering your lost revenue or customers.
Companies should develop a realistic implementation plan and a detailed strategy to reduce the risk of failure and ensure a successful implementation. They should also carefully consider which ERP solution is right for them by following these best practices:
A comprehensive or adequate state of ERP
The success of an ERP implementation is measured by getting the deployment done on time and within budget while achieving a satisfactory return on investment.
When preparing to install enterprise-resource planning software, start by figuring out your business goals and requirements. Make a list of the processes involved, then identify ways each function can be improved or streamlined. Talk with the appropriate personnel and solicit their input to develop your ERP implementation strategy. Define the project's scope to estimate the cost and set a timeline for completion.
Implementing any new system will affect everyone in the organization, so employers should prepare their employees for changes by implementing appropriate change management strategies before the work even begins.
While creating a successful ERP strategy is essential, you will also have to realize that the system may not fulfil all of your organization's requirements at once. It will achieve results gradually. Getting a tailored ERP platform whose components fit your business will help you achieve your initial priorities first.
Choose an ERP implementation partner with the right expertise.
Your ERP partner will become an integral part of your business, working with you throughout the implementation. Choosing the right partner is vital in successfully implementing your ERP system.
When looking for a partner, look for someone with deep knowledge of ERP system, extensive experience working with many companies from the same industry as yours, and a reputation for implementing solutions within a defined timeline and budget.
To ensure that your ERP solution achieves its full potential, you should establish a strong business relationship with your ERP partner. Post-implementation will ensure that the system continues to run at peak performance and that you can rely on your partner for support if necessary.
Executive management commitment is essential for success.
Once you know your business requirements and have selected your Enterprise Resource Planning (ERP) vendor, it's essential to appoint a project manager to oversee and ensure the implementation goes on without a hitch. Your ERP vendor may assign someone internal to supervise the process; still, it would be more efficient if you appointed a dedicated executive or team of elected people to oversee the rollout.
Ideally, this person or team needs to be involved with the ERP onboarding process from day one and work with the vendor to coordinate coding customization, data conversions, application migration, and training needs.
To ensure a software implementation's success, it is essential to have internal staff keeping track of its progress.
Adequate or sufficient budgeting
It would be best to create an accurate estimate of your ERP implementation costs, monitor them closely, and control them. You can achieve this goal by making a list of all potential elements that could be included in your ERP implementation project.
Once the necessary elements are known, you can estimate the cost of each and prepare a realistic budget to include expenses attributed to like software, hardware, staff, change management, training, and other resources. If you try to reduce the more budget of any of these necessary elements to improve your return of investment (ROI), it could potentially lead to the risk of project failure.
Effective change management requires adequate training.
ERP implementation entails not only system change but also process change, which is why it is essential to train end-users on the new system and processes to be more productive with this upgrade. If you do not provide proper training, your end-users may have switched from an obsolete, inefficient system to an unusable newer version of their old system.
To ensure smooth communication between the users and the deployment team, you should develop a consistent strategy for involving end-users in the project and hire a trainer to conduct training sessions even after the system has gone live. This will help your employees will adapt to the new system more efficiently, improving morale in the workplace.
Project management with experience in the field, combined with an experienced project team.
A project team should include:
A project manager.
Self-driven individuals who are experts in their own domains.
Individuals with solid knowledge of business processes to achieve efficiency and success.
Establishing the scope of responsibility among the ERP implementation team members will ensure an efficient workflow.
Limit modifications or customizations to ensure maximum compatibility.
An up-to-date ERP system usually incorporates the best industry practices to streamline business processes and collect data for insightful organizational handling. In some cases, however, excessive customizations can diminish these practices. So limit or avoid them: focus only on the critical business functions and ensure their need is adequately justified before considering the customizations. Additionally, these modifications will also increase the budget.
Tayana Solutions is a Gold Certified Acumatica Partner, and we understand your challenges. We have helped other companies like yours configure Acumatica Cloud ERP to overcome those challenges. 
Acumatica is the gold standard for cloud-based ERP software. It employs dedicated cloud security that keeps your data safely off-site. From The last few years they have shown us that we need to expect the unprecedented, so it's essential to be prepared for catastrophes.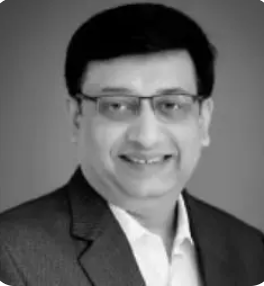 Vijay comes with a vast experience in ERP and enterprise solutions space with about 20 years of experience in various packaged application like Acumatica, SAP, Orion, Salesforce.com, SugarCRM and, SalesLogix.