Deviation management in the industry is becoming increasingly popular since regulators are working hard, but quality issues are still a problem. More product complaints are being filed along with a rise in retraction of products and drug shortages, and a rise in both the business and regulators are looking for solutions to this.
It's essential to know how to handle quality and product deviations management nonconformities. They might result from a variety of things, such as customer service issues or product defects. They can also be a result of audit results or government regulations.
Many of these solutions exist in your current deviation management processes and data. Understanding the real cause behind Good Manufacturing Practices (GMP) and then building your quality and deviation management systems is the key to addressing these increasingly widespread concerns.
What is the purpose of deviation management?
Keeping up with the quality standards, deviation management is increasingly popular.
If a company experiences a deviation, it must be remedied or managed by taking corrective action to improve product quality.
Product innovation has become increasingly difficult to increase customer expectations while keeping regulatory standards.
However, it is impossible to detect and compare all variations while examining all of the recipes in an actual notebook. As a result, it is more difficult for the corporation to understand the formula and develop ways to improve it.
The product creation process slows down when companies use primary sources such as phone calls and emails or secondary sources such as online research to gather ingredients. Because many suppliers are experiencing backlogs, leading to delayed responses.
Need for deviation management software
Automated deviation management initiates and processes all corrective and preventive actions across all operations and dispositions. As a result of the computerized deviation management software's ability to collect an event and determine whether there is a problem and assess any risks associated with it as well as investigate to the needed degree as well as
For every incident, instant information and streamlined processing are carried out
Quality resources are saved and transferred to activities with more value.
Efficient management of audit
Assess the management of supplier quality
Compliance with environmental health and safety requirements
Improved communication and automated task assignments.
Mechanical methods improve efficiency while lowering expenses.
Every occurrence is linked together, and changes may be readily controlled online.
1. Food industry
The Food Service business has continual issues attracting and maintaining valuable individuals in a market that is increasing due to rapid technological advances.
Thus, deviation management in the food industry is essential for maintaining the highest levels of food and beverage quality and compliance while increasing production efficiency and profit and conforming with ever-changing government regulations. It also ensures that all product quality, safety, and compliance issues are addressed throughout the production process and the supply chain with a Quality and Compliance Management System. Moreover, the approach keeps a tighter supply grasp and prevents minor manufacturing issues from turning into costly recalls.
The system for food service and management manufacturing is designed to assist you with the following tasks:
Optimization of the supply chain
Access to the USDA database.
Calculations and nutritional properties
Maintain allergen information
Compare multiple formulations
Cost analysis of packaging and finished goods
Management and development of research
Observance of safety requirements
Traceability of raw materials
End-product accommodation that varies
Workflows in the streamline
Signatures and electronic approvals
2. Pharmaceutical industry
With an automated batch manufacturing system that eliminates the potential of error, assures regulatory compliance, and leads to correct production and packing, you can stop worrying about staying compliant for pharmaceuticals, OTC, and prescription products. 
Creating a system may save time and money and increase employee productivity. Also, manufacturing medicines will enable comprehensive workflow across all departments for transparent and efficient management of your organization. Thus, you can accelerate your time to market with a process manufacturing suite. Few functions of deviation management in the pharmaceutical industry are:
Components, drug product containers, and closures are all under strict control.
Traceability
Management of Inventory
Compliance
Incorporating formulations
Controls overproduction and processes
Power of packaging and labelling
Storage and distribution
Controls in the lab
Complaints
3. Chemical industry
Deviation management in the chemical industry controls the formulation management, regulatory compliance, quality, and analysis with a manufacturing suite in your chemicals and fertilizers production unit to reduce the likelihood of product stockouts. Also, implementing ERP for chemical production will enable a comprehensive workflow across different departments for transparent and effective management of your organization, saving you time and money and increasing employee productivity. 
Optimization of the supply chain
Management of Products
Management and development of research
Observance of safety requirements
Traceability of raw materials
End-product accommodation that varies
Manage various customers' private label formulas.
To create regulatory documentation, use the warehouse management system.
4. Small and medium scale businesses
Deviation management software in small and medium-sized businesses manages company processes and automates numerous back-office operations related to human resources, services, and technology. Because of the high installation and maintenance expenses, large corporations mainly utilise ERP. Small businesses, however, increasingly use this in the modern period to streamline data from multiple departments, make information available, make better decisions, and increase productivity. A few of the essential advantages of an ERP system for deviation management are as follows:
Boosts productivity
Maintain control and lower operating costs
Integrating the flow of information
Sales growth and long-term planning
Better decision-making abilities
Quality management
Non-conformance management software provides tools and support for identifying and managing product conformity within a quality management system. Therefore, all processes necessary to detect and resolve internal and external nonconformance concerns, including identification, remediation, root cause identification and solution, and the creation of corrective measures linked to non-conformances in compliance with regulatory standards, should be supported. The software can also provide a variety of quality benefits to a company, including:
Costs of lower quality
Consistency improvement
Enhanced quality control
More effective collaboration
A more effective risk response
Increased compliance
ERP, CRM, Order Processing, Inventory, Replenishment, Purchasing, and Accounting are all tightly integrated with deviation management. The User Experience remains consistent, which helps to decrease the learning curve drastically. Hence, deviation management software simplifies several company operations quickly and easily, from formulation to inventory management, production management, inspection, and compliance, suitable for every type of business.
Tayana Solutions will assist you with the right solutions like ERP implementation and other software consulting services provided at the right time.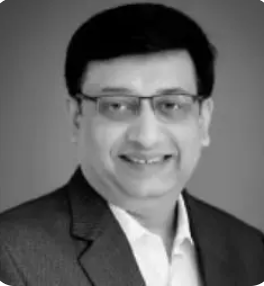 Vijay comes with a vast experience in ERP and enterprise solutions space with about 20 years of experience in various packaged application like Acumatica, SAP, Orion, Salesforce.com, SugarCRM and, SalesLogix.