The pharmaceutical industry is a part of any nation's economy as it provides tools for healing and health that people need. However, the management of this industry must be careful to meet the market's needs and keep customers satisfied. Regardless of other sectors, the pharmaceutical industry requires more care proficiency while managing the raw or finished items at any production level.
Cloud ERP software benefits the pharmaceutical industry by allowing for more efficient enterprise management, providing a clean and safe environment for workers, and helping companies achieve their organizational goals. The software also makes careful analyses and storage of pharmaceutical products possible by tracking every step of production.
To manage the resource and reduce the risk of production or trading, a Cloud ERP system is used for various types of goods. It allows businesses to track their inventory and sales and handle other operations such as accounting, human resources and payroll.
The core management challenges of a pharmaceutical business include
A company must manage its inventory, demand, distribution, material yields, and safety requirements to operate successfully.
It can be done by rationalizing pack sizes, recipes and expiry dates. A company must also maintain quality control of raw materials and manage by-products during manufacturing.
The following are some of the features of cloud ERP software for pharmaceutical companies.
The manufacturing and trading industries are generally large-scale. Therefore, the management, control, and supervision of quality finished products is a difficult task. These industries use cloud ERP software to minimize costs and increase efficiency within the organization.
Quality Analysis with Cloud ERP: Acu Process Manufacturing
In the pharmaceutical industry, quality assurance plays a significant role in all aspects of production. The finished product and ingredients must conform precisely to label claims and be stored at proper temperatures. Advanced ERP software can help streamline your quality assurance process by automating key actions critical to compliance and product success.
Storage Facility Management with Cloud ERP
The pharma industry requires specific storage temperatures and humidity levels to maintain quality. The ERP software helps determine these requirements and adjust the storage systems as per the requirement. The required packaging is maintained in these cells as well.
Billing System with Cloud ERP: Acu Process Manufacturing
One of the complex tasks in such industries is to keep track of vivid receipt of transactions of materials and goods. Where the ERP software helps get the records of bills and helps keep the financial path of the cash/credit flows in the establishment. It also lets you record billing information and make accounts payable to suppliers on time.
Sterilization and Tracing with Cloud ERP Acu Process Manufacturing
Cloud ERP APM is complete ERP software for pharmaceutical and pharmaceutical manufacturing plants. It helps manage the inventory and various production parameters and sterilizes plants and containers in need. Keeps track of all the products manufactured by the organization in case there is any urgent information related to the same 
Easy Business Operations with Cloud ERP
With the help of cloud ERP software, companies can overcome many operational hurdles that hamper their growth. It helps improve the company's productivity and workflow by streamlining all the processes organized on automation. As a result, employees can concentrate on essential projects and attain efficiency in the workplace. 
Cost control with Cloud ERP
Acu Process Manufacturing software estimates the raw material requirement, minimizes wastage, and assists in financial analysis. These features allow manufacturers to reduce production costs, increasing the industry's profit margins.
Real-time manufacturing tracking with Cloud ERP
With Cloud ERP software, you can track your inventories, purchases and sales in real-time. This feature follows the on-site processes and helps minimize associated risks. With Cloud ERP software, you can easily access customer Info and past purchase history. This will help you to achieve an efficient operational process.
A cloud-based solution for the Manufacturing and Process Industry which brings together all stakeholders of business – Customers, Suppliers, Distributors, Retailers and Manufacturers. Cloud ERP Acu Process Manufacturing enables wholesalers to set up a virtual shelf for branded product lines. This solution supports retailers in capturing real-time sales data through mobile devices, thereby increasing their productivity by up to 70%.
Dealing with employees in all departments, managing your business's cash flow and expenses, producing products and orders in batches, paying vendors on time, and running payroll are just some of the many tasks you might be trying to juggle daily. Cloud ERP Acu Process Manufacturing provides a comprehensive, easy-to-use solution to help manage daily business operations in your manufacturing company.
Decision factors
Tayana Solutions has worked with pharma companies for over two decades and is well-versed in the processes and dynamics of this industry. Our cloud ERP solution, Acu Process Manufacturing, has been developed, keeping the unique challenges pharmaceutical industries face. We have immense expertise in helping clients adopt our solution for secondary sales, sales force management, and various other product lines. Our consultants add significant value during the implementation phase of integrating Cloud ERP into your business processes.
Contact us for a detailed demo. https://www.tayanasolutions.com/contact-us/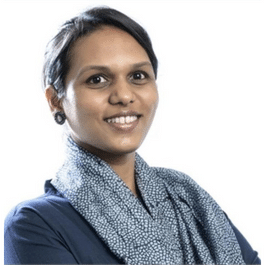 Sangeetha brings 20 years of experience in Information Technology which includes Solution architecting, building micro services, research, and evaluation of business applications, integrating apps.