Business processes, centralized management, quick decision-making, and precise analytics are necessary for any business to grow in today's competitive world. The pharmaceutical industry has its reasons for implementing suitable ERP software. ERP software for the pharmaceutical industry enables the consolidation and integration of pharmaceutical manufacturing processes across multiple units. It helps businesses keep track of operations across the organization.
Acu Process Manufacturing (APM) is an advanced pharmaceutical enterprise resource planning solution that helps businesses to organize their procurement processes and reduce production and delivery time. It also allows manufacturers to comply with cGMP requirements while providing a simple and cost-efficient process model. Because it understands formulation management requirements, it integrates with your operations to provide real-time information. 
Acu Process Manufacturing (APM) ERP software is a crucial business management tool for companies in the pharmaceutical industry.
Mobile Access to Warehouse Management
Tracking & Tracing complaints feature (DSCSA)
Enabled feature for CSOS and ARCOS
Highly Tracking system for Quality Control
Role-based analytics dashboards
Multi-level approval system integrated
Highly Customization in Bills of material
The Benefits of Cloud-Based ERP Software in Pharmaceutical Manufacturing
Cloud ERP systems for pharmaceutical manufacturing ensure compliance with the stringent regulations governing this industry. Our experienced people can work with you to select, implement and integrate an ERP system that combines the best technology and a proven industry track record.
Risk Eliminations by Cloud ERP
Your product is at risk from when it leaves your process until it arrives at the customer. Acu Process Manufacturing will help you reduce that risk by building a better quality and safety plan to stabilize logistics, minimize cycle time, train employees on procedures, and then perform 100% inspections on every load while providing data analytics to spot process improvements to exceed your customer's expectations.
Continuous Development and updates
Acu Process Manufacturing brings new products to market faster, at a lower cost and with more excellent quality than competitors. The company delivers full-service product development services, including engineering design, prototyping and testing, pilot manufacturing, small-scale production runs, and supply chain management. 
Real-Time Tracking and Implementations
Our real-time batch monitoring tools make optimizing your manufacturing easy so that you can make better business decisions. Automatic data collection from the entire production process reduces error. It enables you to directly link production information to your ERP system to see exactly what's happening at every step in your approach.
Formula Management with high-security data
Pharmaceutical manufacturers face stringent regulations to maintain formula secrecy. The control of critical materials, quality data, and production processes is vital for pharmaceutical manufacturers to meet these regulations and maintain their reputation for quality.
Quick Response
Acu Process Manufacturing provides a full suite of value-added services. We respond quickly to customer demands, resolving issues and solving problems to make your process work more effectively and efficiently.
Make Flowless Manufacturing Operations
Acu Process Manufacturing (APM) streamlines operational process flow and enhances profits. We help companies identify best practices, remove waste and increase their efficiency. Our approach saves money, improves productivity, reduces customer costs and increases profits. 
Better Quality & Consistency
Acu Process Manufacturing offers full-day, hands-on training to prepare you for work in the pharmaceutical manufacturing industry. We focus on the 21 CFR part 211 regulations that govern manufacturing processes and equipment.
Effective Cost Tracking and Controlling
Acu Process Manufacturing's mission is to provide you with a lean solution that will control costs through reduced wastage, optimum material utilization and inventory management. We have developed systems that consider the lowest possible material cost, spoilage and spoilage prevention, product quality, and flexible manufacturing without excessive tooling and training needs.
End to End Traceability feature with APM
Pharma ERP software offers end-to-end bi-directional traceability, from the raw material to the finished product. This unique approach provides complete visibility and control of critical supply chain and manufacturing processes throughout pharmaceutical production while supporting compliance with FDA regulations. Our solution also helps improve your overall productivity, reduces costs, and decreases time to market.
Using Cloud ERP – Acu Process Manufacturing software for pharmaceuticals enables manufacturers to streamline their operations and make proactive business decisions based on information gathered from all areas of their enterprise.
Contact us for a brief demo. (Book Now)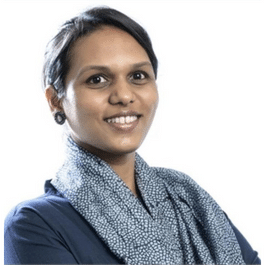 Sangeetha brings 20 years of experience in Information Technology which includes Solution architecting, building micro services, research, and evaluation of business applications, integrating apps.