Cloud ERP for Pharmaceutical Syrup Manufacturing is built with a fully integrated, flexible solution that helps manufacturers increase productivity and improve operations. Our cloud-based ERP solution is entirely customizable to meet the needs of each manufacturer.
Process of manufacturing Syrups with the help of Acu Process Manufacturing
The manufacturing process must achieve several functions:
Production of a homogeneous, stable final product.
Production of a batch with the right flavour and sweetness strength.
Developing and validating robust process control strategies that ensure consistent syrup quality under various operating conditions.
Production of quality-controlled syrup through continuous operation.
Here are the steps of manufacturing pharmaceutical Syrups
The process of dissolving the sugars to form a syrup
Formulation of powdered ingredients
Mixing ingredients of wildly varying viscosity
Suspending or dissolving active ingredients
The final product must be smooth and free of clumps.
Equipment must conform to the GMP standards.
The use of conventional mixers and agitators for this process is problematic because it often leads to several potential problems.
The high concentration of sugars in molasses makes its dissolution difficult with conventional agitators. Heating is necessary to aid dissolution, but this can be energy-inefficient due to heat loss during cooling and the need for constant stirring during heating. Crystallization can occur during heating/cooling, damaging active ingredients and requiring more heat to resolve them. Thickening agents form agglomerates that cannot be dispersed by conventional equipment.
To solve the issue, a mixer is used. The 3-stage mixing cycle illustrated below allows the sugar and active ingredients to dissolve at ambient temperatures.
Steps of Manufacturing Syrups
The mixer is started, and the powdered ingredients are added. The high-speed rotation of rotor blades creates a powerful suction which draws liquid and solid ingredients into the work and rapidly mixes them.
The advantages of this method include the following:
The process of dissolving sucrose depends on the heat of the solution. As it is dissolved in a liquid, heat is transferred from the hot syrup to the liquid and everything around it. It means you have a source of heat nearby and an area for the excess heat to be released. The higher the viscosity of your sucrose-rich syrup, the more difficult it becomes to heat due to the excess friction caused by the higher viscosity.
Acu process manufacturing is a manufacturer of high-performance batch mixers for the pharmaceutical industry. Our engineers have designed our equipment using the latest technologies and expertise to ensure that we continue to set the bar for quality, reliability and innovation. All of our products are fully tested before shipping to ensure that you have maximum uptime from your equipment. 
With many standard features, ACU process manufacturing systems are ideal for rapid mixing and dosing. The mixing systems can accommodate large volumes of powders which is especially important for powder products. Mixing speeds of up to 600 gal/min (2000 L/min) allow us to incorporate higher viscosity mixes rapidly and at lower shear rates. The ability to quickly change pumps or other components during a production run provides an advantage over batch or continuous processes, making optimum choices for your formulation needs. 
Acu process manufacturing helps with mixers.
Acu Process Manufacturing cloud ERP provides tracking of the ideal mixing solution for high-shear mixing applications. Our mixing tank line is ideal for converting larger batches and aeration-free applications, such as liquids and powders. The tanks can be easily retrofitted to existing plants, and our self-pumping models will discharge the vessel upon completion of mixing. 
Manufacturing operations tracking with cloud ERP
The Acu Process Manufacturing cloud ERP system is a perfect solution for high-temperature process industries. It offers minimal operator inputs, which can be done from the control room using pre-set parameters and manual overrides, thus rescuing valuable resources for more critical tasks. It also supports remote monitoring. 
Equipment Management and tracking
Acu Process Manufacturing strives to conform with Global GMP standards. It focuses on quality from beginning to end, with every step planned and executed systematically and scientifically. It ensures that products are safe for humans, animals and the environment.
Short Information about Acu Process Manufacturing
Tayana Solutions have developed an extension to the Acumatica ERP platform for our industry-specific process manufacturers. The Acu Process Manufacturing Suite has complex and comprehensive manufacturing process features. This suite can manage the entire manufacturing operation of a company, including Material Management, Sales Order Processing, Purchase Order Processing and much more. 
Brief about Tayana Solutions
Tayana Solutions is a fully-integrated, end-to-end software consulting company specializing in process manufacturing. We provide eCommerce, Production, Quality, Regulatory Reporting and Customization services to help our clients achieve sustainable growth and become more profitable through technology. Our process manufacturing expertise is industry-leading, and our project teams are committed to delivering value for money with each solution built. Contact us now to see how you can get started with digital transformation.
Contact us for a cloud ERP for syrup manufacturing ERP: Book Now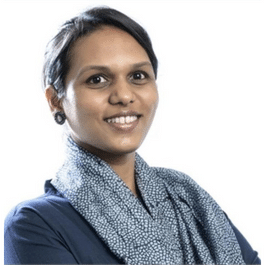 Sangeetha brings 20 years of experience in Information Technology which includes Solution architecting, building micro services, research, and evaluation of business applications, integrating apps.