Acu Process Manufacturing (APM) is a one-stop shop for vaccine production that offers the technical expertise needed to bring forward any new product development project. APM is a world leader in pharmaceutical manufacturing technology and provides a full line of services for vaccine production.
Acu Process Manufacturing (APM) provides accurate accounting at all stages, from the customer order to the shipment of finished products. By tracking inventory, procurement, shipping and development returns related to each order, we have the information to provide our clients with accurate delivery dates and costs. Our staff can also react quickly to any unexpected changes in the manufacturing process to ensure your customers receive their orders on time.
Cloud ERP – Acu Process Manufacturing (APM) helps in the following
Vaccine Production planning
Inventory and supply of Vaccine
Calculation of cost and profitability of vaccine manufacturing
Control of production stages
Cloud ERP for other Manufacturing Businesses
Acu Process Manufacturing Cloud ERP is an integrated cloud-based application that delivers all the business needs of a furniture manufacturing company, including shop floor controls, sales and marketing, accounting and financials.
Acu Process Manufacturing Cloud ERP is a leading apparel and footwear Enterprise Resource Planning (ERP) solution that is purpose-built for the needs of fast-growing apparel and footwear manufacturers. It gives you access to core business applications in one platform: finance, supply chain management, demand planning and sales and operations planning, as well as real-time reporting.
Acu Process Manufacturing Cloud ERP is a business management solution for industrial machinery and equipment companies. It has the functionality to perform all core business functions, including manufacturing, supply chain management and enterprise resource planning. Technology-enabled collaboration allows you to improve processes by leveraging insights from employees with specialized expertise and outside experts.
Acu Process Manufacturing Cloud ERP is a fully integrated, enterprise-wide operational support system for food and beverage companies to plan, manage and control their business processes. It offers real-time Visibility of what's happening in your business via daily dashboards, alerts and data analytics tools.
For better Visibility of manufacturing operations with cloud ERP – Acu Process Manufacturing
Acu Cloud ERP supports manufacturing companies across multiple locations, giving them the tools to manage product development, sales, and delivery. It offers a complete suite of financials and supply chain solutions in a cloud-based environment so you can easily access data from anywhere.
Cloud ERP in the process of Digitalize production process for Vaccine
BOM for vaccine manufacturing business
The Acu Process Manufacturing Cloud ERP solution includes BOM management, which allows you to create BOMs for your products and components. These out-of-the-box features provide a fundamental tool for maintaining information about the materials used in the production of your products and how these materials are used during fabrication. BOMs can be imported from other systems, created from scratch, and shared with suppliers through the integration of your accounting system by way of our API.
Production Process Management
The Acu Process Manufacturing Cloud ERP is designed to manage your company's entire production process from start to finish. Monitor the stages of production tasks, coordinate tasks between different departments, and generate reports for better performance monitoring.
Real-Time Production Phase Tracking
The Acu Process Manufacturing Cloud ERP for vaccine manufacturing is the only solution to truly track every aspect of the manufacturing process. It provides real-time Visibility across the supply chain and eliminates manual entry, helping you produce higher-quality products that meet world-class standards.
Cost Management for Vaccine Manufacturing
Acu Process Manufacturing Cloud ERP for vaccine manufacturing is an end-to-end business solution for vaccine manufacturers, providing a highly efficient and effective way to manage every aspect of your business. It handles all the complex calculations required in vaccine manufacturing, streamlines data collection, improves supply chain tracking and analysis capabilities, centralizes production and cost management, and maximizes profitability by identifying areas where there are areas of waste or loss.
Cost Calculation for finished Vaccine Items
Use the Acu Process Manufacturing Cloud ERP to calculate finished product costs, track product distribution and inventory, and more. Make informed decisions around necessary production activities with real-time data at your fingertips.
Customized Report Dashboards for stock tracking
Acu Cloud's report writer provides extensive reporting capabilities. A few reports include Stock Management, Inventory Status, Product Details and Pricing. With these reports, you can track overstock and out-of-stock products and help make informed purchasing decisions to ensure you always have what you demand.
Vendor Management tool for vaccine suppliers
Acu is a vendor management tool that enables pharmaceutical and biotech companies to manage their partnering processes with suppliers. Using the platform's intuitive interface, companies can invite new suppliers to bid on new opportunities and create standardized contract templates to streamline procurement activities. Acu Process Manufacturing comes equipped with various out-of-the-box compliance features, including supplier due diligence validation, anti-bribery compliance checks, and standard contract templates. Companies can also use APM cloud-based system to obtain or assess risk management reports.
How does Cloud ERP help in Vaccine Manufacturing Planning?
Accurate planning is essential in modern vaccine manufacturing. Without it, vaccines will not get on the shelves when needed. Using a cloud-based solution allows you to quickly collect data from your entire supply chain, analyze it and make decisions for the future.
You need to stay in production while optimizing your processes and maximizing capacity. Allow your people to focus on what they do best: Develop new products and monitor the success of current ones without worrying about the back office.
Production Automation 
Acu Process Manufacturing Cloud ERP for vaccine manufacturing is an integrated, automated and agile system to help you manage critical processes from start to finish. It allows you to track the production of your biological product, which can include information like inventory levels and how often you need to order ingredients or do maintenance. We've also made it easy for you to manage your budget by using our budget feature, which allows you to forecast future expenditures based on historical data.
Highly Flexible 
Acu Process Manufacturing ERP for vaccine manufacturing is an online cloud-based software solution that helps you with fast and secure data access, regardless of location. The solution allows you to track time, productivity and materials used in production. You can customize your production routings and keep records of used raw materials and completed stages. Easily make replacements for raw materials in production tasks if you need to. 
Supply and inventory management for vaccine manufacturing
Acu Process Manufacturing Cloud ERP for vaccine manufacturing allows you to manage your supply chain, track inventory and execute orders. Keep track of the time and money spent on material purchases with the cloud-based Acu Process Manufacturing Cloud ERP system. You can gain total Visibility into your business with full spending analytics, process mapping, and data integration, resulting in increased operational efficiency. 
Our expert will help you get (and stay) prepared for any vaccine manufacturing scenario. This cloud ERP app lets you choose how to supply components and raw materials, whether by transferring them from another warehouse or purchasing them outright. You can also create orders directly from production tasks, keeping records of every batch and serial number.
Contact us for a brief demo: TayanaSolutions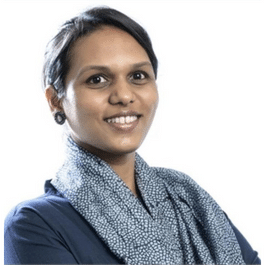 Sangeetha brings 20 years of experience in Information Technology which includes Solution architecting, building micro services, research, and evaluation of business applications, integrating apps.