During peak season, consumer goods importers and distributors face high stakes as they try to prepare for the chaotic market environment. Because peak season is when they make a large portion of their profits, they must power through and meet deadlines.
Handling peak demand during the holiday season is always challenging, especially if your warehouse team hasn't had time to ramp up. However, you can increase efficiency by ensuring employees are trained on new inventory and shipping procedures.
Fulfilment cycles are getting shorter due to the effects of "The Amazon Effect" and expedited delivery times for B2C and B2B distributors. And During your busy season, customers may not understand the challenges you face with your supply chain. They still expect their orders promptly. Hence, it's up to you to manage long lead times and plan accordingly.
For distributors, inventory demand planning and optimized warehouse operations during peak season is the key to a successful, profitable season—which means taking a hard look at how they handle these challenges may determine whether their season is successful or problematic.
The right tools can help you manage peak-season warehouse operations more effectively. Stay tuned to learn how to handle common problems like these with ease.
Inventory management and planning can be complex processes.
One of the most crucial challenges in inventory management is accurately forecasting demand. Companies need to have accurate demand plans to balance the needs of customers who want various products in high volumes at certain times of the year with those of suppliers who may not be able to meet demands.
Long lead times make it harder for importers and distributors to plan since this is just part of the cost of doing business. You cannot rely on guesswork from cumbersome spreadsheets if you want to get ahead of the peak season.
If you don't have inventory on hand to meet demand, you risk losing customers. Take advantage of industry-specific distribution ERP software and analytics tools like distribution resource planning (DRP) that integrates point-of-sale data, customer forecasts, historical sales trends, seasonality and supplier lead times to help you optimize purchasing decisions.
Distribution ERP solutions help improve forecasting accuracy, allowing companies to meet retailer on-time, in-full (OTIF) requirements. Time-phased tools make each product's exact lead times more accurate. It allows you to pinpoint when the to reorder point should be and how much of each product you should order. This accurate forecasting then allows you to plan your inventory successfully. 
To ensure that you never run out of stock, you should plan your business around your peak periods. You need more staff to hire or buy more warehouse space. If you don't, your sales could suffer as a result and impact your reputation.
Our ERP system for consumer goods importers and distributors is a rule-based environment that allows you to define criteria for exceptions and automatically alerts you to any issues based on those criteria. The system allows you to purchase from multiple suppliers while managing inventory across multiple warehouses.
Using a supply chain management system minimizes inventory carrying costs and reduces stock-out situations. A full understanding of the supply chain can also help you respond quickly to changing market conditions and keep retailers satisfied, which keeps profitability high.
The Challenge: Streamline Warehouse Operations
When planning for peak season, consider how to make the most of your warehouse space:
It's important to configure your warehouse in the most efficient layout to facilitate storage.
Make sure your staff can move around the building without difficulty.
Ensure there is easy access into and out of the building.
Even if your setup is sufficient, it is still a good time to look around and address any possible operational challenges.
To improve efficiency, you should design a warehouse layout that locates the most commonly used items closest to shipping and receiving areas. Organize products by type or use the clustering method, in which items similar in function are placed together.
Forklifts should travel twelve feet or more from the outer edge of aisles. It allows for smooth, traffic-free entry and exit from your warehouse doors. To reduce the time your staff spend searching for items in storage, separate the picking area from the storage area.
Here are a few benefits of using a distribution ERP with built-in WMS capabilities.
Rapid warehouse replenishment
Acumatica Distribution ERP allows for rapid warehouse replenishment. This system can also be configured to send alerts to trigger replenishment activities at a particular time of day. It will automatically recognize when you are running low on stock and alert you to move another pallet to the primary pick location. 
Improved picking and packing processes
With real-time visibility, your picking and packing teams will always know where every item is and will automatically update inventory as items get pulled. Then, your packing team can easily print labels for each package and put them on the correct packaging.
Improved receiving processes
At the receiving dock, your team can check that you received what you ordered by scanning the items against the order and printing labels if needed.
Effective returns management
Returns are a regular part of the distribution business, but the process can be streamlined using WMS tools. Returned items can be classified as reusable or damaged and picked up for reuse or discarded. Damaged items might need to be replaced or credited. This data is recorded in your ERP system so your service team can follow up on any necessary replacements or credits.
With a distribution ERP that includes a built-in warehouse management system, you can streamline your processes across your business and gain greater efficiency in your warehouse operations.
Our solution is here
Distributors of consumer goods operate in a unique niche between manufacturers and retailers. They can be negatively affected by changes in either industry, such as rising transportation costs, long lead times and worker shortages.
As a result, companies need to adopt inventory management software to help them manage their supply chain operations. Acumatica Distribution ERP provides companies with the tools to meet today's complex and nuanced distribution challenges. These tools allow distributors to avoid delays, shortages and other problems stemming from seasonal fluctuations in orders.
Distribution ERP was explicitly designed to connect your teams, make your supply chain more efficient and ultimately increase your profits during peak season and throughout the year.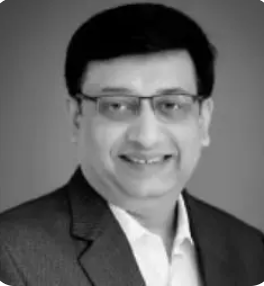 Vijay comes with a vast experience in ERP and enterprise solutions space with about 20 years of experience in various packaged application like Acumatica, SAP, Orion, Salesforce.com, SugarCRM and, SalesLogix.