Manufacturing medicine is one of the most highly regulated businesses, with rapid changes happening every once in a while. Pharmaceutical companies must be adaptive to these changes and adequately follow all procedures and guidelines required by law. Multiple systems and processes are in place, making pharmaceutical companies highly competitive. Since pharmaceutical companies have undergone significant changes in the past decade due to competition from other players, they need proper operation workflow and system-wide integration to achieve absolute efficiency.
The competitive nature of the pharmaceutical business has made it necessary to implement cloud ERP software. Cloud ERP helps pharmaceutical companies streamline their operations, enabling them to maximize output. Pharmaceutical cloud ERP software not only facilitates company-wide automation but also integrates all processes, allowing secure tracking of every sensitive operation within the company. ERP software for pharmaceutical companies is a standalone solution for all business needs. The best cloud ERP solution for medicine manufacturing businesses must manage multiple functions like expiry management, quality control, formulation, costing, and compliance.
Acu Process Manufacturing (APM) is known for its good Enterprise Resource Planning (ERP) solution for pharmaceutical companies, but the software is not limited to these businesses. In addition to providing an ERP solution for pharmaceutical companies, Acu Process Manufacturing's ERP software also offers a sophisticated solution that integrates all aspects of medical manufacturing. The dynamic nature of medicinal manufacturing makes this kind of software essential to provide accurate, actionable information; moreover, it allows for strategic decision-making based on statistics generated from the various modules that interact with one another within the system. 
Key modules of cloud ERP software for pharmaceutical companies
Quality Control is the most critical module of cloud ERP software for medicine manufacturing and distribution. Quality Control ensures that the product is of high quality and fits the standards demanded by regulatory bodies, making your finished product eligible for selling in global markets and achieving maximum results.
The Cloud ERP for medicine manufacturing module provides the facility to monitor the quantity and quality of medicines that a pharmaceutical company produces. This module gives a clear overview of the batch number, production date, dispatch date and expiry date of the drugs produced by your company. 
Production is the heart of the pharma industry. The production Scheduling module in Cloud ERP for medicine manufacturing ensures that the production process is thoroughly planned, executed and reviewed. It helps achieve greater efficiency at every stage of the production process and increases productivity.
The production management module can capture production activities and track the product units, equipment and resources used, and time consumed. The production management module will help you keep track of all the materials used in the production plant and their raw material inventory levels and also helps in determining when they will be required to avoid delays. It also records the daily or weekly orders your customers receive.
Warehouse Management is a module of Cloud ERP that monitors all the stock-related information and placement of batches in a specific warehouse. It maintains the entire record of all the warehouses and stockpiles in the same warehouse, be it inventories or dispensing papers. This module interacts with other modules, such as Order Management, Clinical Trial Management, etc., to provide complete visibility for ordering and tracking products between multiple units.
Benefits and features of cloud ERP software for the medical industry
Easy Navigation: Acu Process Manufacturing cloud ERP software for medicine manufacturing companies provides a seamless user experience to the users with its easy-to-navigate user interface. We have used the best tools and technologies to ensure that Acu ERP has cutting-edge features and a strong foundation of functionality.
Data Security: The Cloud ERP software secures the data and creates multiple backups to avoid data loss. It has the security features to keep your business safe at all times, if not once. It keeps you updated with the strategic decisions that can be critical in making big business decisions.
Easy Access: Cloud ERP for medicine manufacturing is a cloud system which allows you to access all your operations and processes remotely. The software can be accessed anytime, anywhere, so that every event can be controlled from anywhere.
Multiple Roles: The Acu Process Manufacturing cloud ERP modules create a network of all the company's departments for easy interaction of information and statistics, increasing production speed. All changes and observations are immediately available to all employees and managers located in central management or at remote sites.
Brief about Acu Process Manufacturing Cloud ERP
Acu Process Manufacturing cloud ERP is a robust, easy-to-use and scalable process manufacturing software built on the Acumatica xRP platform. The software enables enterprises to handle complex and specific requirements of the pharmaceutical industry and has a feature set suitable for any process manufacturing company.
Book a demo call now: https://www.tayanasolutions.com/contact-us/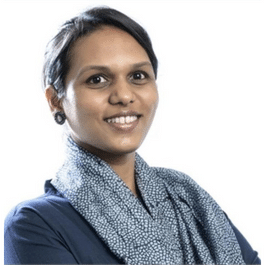 Sangeetha brings 20 years of experience in Information Technology which includes Solution architecting, building micro services, research, and evaluation of business applications, integrating apps.