Acu Process Manufacturing is a best-of-its-kind cloud ERP solution that offers leading process manufacturing capabilities to growing, mid-market formula-based manufacturers. Designed with built-in best practices, the industry-specific solution helps you streamline operations to bring products to market faster, cheaply, and more efficiently than your competition while complying with increasingly stringent government regulations.
Create customized reports tailored to specific customer and partner requirements, and distribute them directly to internal dashboards and via text and email messages. An Outlook integration through an add-on enables sharing of data among all parties involved in product development, production and inventory management.
Pharma Process Manufacturing Operations Management
APM is also used for full-service pharmaceutical contract process manufacturing in the United States. We specialize in providing turnkey solutions to companies that want to focus on their core competencies and outsource their chemical manufacturing processes to Acu Process. Our team consists of experienced staff with more than 80 years of combined experience working in pharmaceutical manufacturing and project management, regulatory affairs and quality assurance fields.
1) Pharma Manufacturing Operation Analysis
As a leader in process manufacturing and food processing, Acu is the trusted partner for companies that need the utmost quality in their products and processes. We provide services ranging from laboratory support to large-scale production across the pharmaceutical and food industries. Our clients include leading life sciences companies, entrepreneurs, start-ups and university research groups throughout North America.
2) Pharma Production Operation Scheduling
Pharma Production Operation Scheduling, Capital Planning and Pharmacy/Facility Management software. Acu Process Manufacturing helps pharmaceutical companies identify areas of opportunity to improve production and financial results by utilizing best practices from Lean and Six Sigma applications. The pharmaceutical industry is highly regulated and subject to strict quality control procedures that must be accomplished through production scheduling and management. We are dedicated to helping you become more productive by providing a comprehensive solution to assist your company while streamlining its overall processes.
3) Pharma Production Planning
Acu Process Manufacturing is a fully integrated Pharma Production Planning and Supply Chain Management company focusing on analytical technology and lean and agile manufacturing processes. Our team of experts offers direct support to pharmaceutical companies and suppliers, developing efficiency and increasing profitability through innovative systems that drive process automation, compliance and cost reduction.
4) Pharmaceutical Product Development with APM
How do you find out if a product is right for your organization? What timing and funding are needed to launch a new product in your pipeline? Acu Process Manufacturing provides information, support and insight to help senior management determine if they need a new product or service before committing funds. This service includes creating a custom process and drug development model by the industry standard, developing budget projections based on historical data, and producing comprehensive reports based on our findings.
5) Costing with cloud ERP
APM's cost accounting solutions seamlessly integrate with your existing operating systems, giving you a centralized view of your entire operation. These comprehensive solutions cover all functional areas of your business and ensure control over the financial performance of each aspect of your operations, from clinical trials through manufacturing, distribution, marketing and sales.
Sampling & Formulation
Manufacturing pharmaceutical products is a complex process involving many steps. These include quality control of raw materials, formulation and processing actions. We deliver scientific solutions that ensure total product consistency through validated formulations and standard operating procedures.
BOM management
Acu Process Manufacturing is a world-class provider and consultant of Packaging Engineering Solutions for Pharmaceutical, Chemical and Advanced Materials manufacturing. Our proven expertise in BOM packaging solutions drives drug delivery system development, leading to scalable and efficient solutions for the supply chain, production planning and quality management.
Batch Manufacturing System
Acu Process Manufacturing delivers the highest quality batch production services, including process development and scale-up, equipment design and construction, validation and documentation. Our clients advantage from our soldie technical knowledge and focus on providing exceptional customer service, including timely delivery of results, accurate reporting, excellent cost estimating and competitive pricing.
Quality Inspection System
Acu Process Manufacturing's QA/QC System provides the means to guarantee quality and consistency in products. The QA/QC system comprises a proprietary database allowing preventive maintenance and procedural control.
Marketing's quality inspection systems enable you to achieve your goals and maintain a competitive position in an increasingly challenging global marketplace. We provide individualized solutions, algorithms, and hardware that is easy to use and reliable in any situation.
Compliance Modules
Traceability & compliance, such as FDA 21 CFR Part 11 Compliant and ISO 13485, are essential for medical device companies to maintain the integrity of their products through all stages of production.
Acu Process Manufacturing has expertise in process manufacturing. We are an FDA-registered manufacturer that offers excellent customer service and responsive solutions to your traceability & compliance needs.
Easy Acess with Mobile Phone
Acu Process Manufacturing is a mobile application that has been designed to provide users with the ability to easily track data from their mobile phone or tablet. It will allow users to access the data needed for management decisions anytime, even when away from their desks. Access all your inventory, daily reports and detailed data with a single tap on the mobile app.
Product Management System
When product manufacturers create products, they must allocate costs to the items they produce. It can be done using several methods, depending on the product's development. These cost allocations are used as inputs for more complex calculations, such as determining product pricing and establishing production targets at each company level. Usually, companies will use a simple approach for costing (i.e., ABC) or an activity-based costing model with tiered methods to generate information about how much it costs to make a particular product.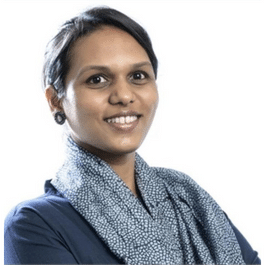 Sangeetha brings 20 years of experience in Information Technology which includes Solution architecting, building micro services, research, and evaluation of business applications, integrating apps.