Cloud ERP is an excellent choice for growing your business because it makes it easy to reduce time spent on infrastructure, hire fewer employees to maintain existing services, quickly add new services and automate maintenance tasks, share network resources easily and access data across different applications like web applications, back-office systems, and mobile apps. All of this leads to increased efficiency in the data processing.
Brief about cloud ERP
Cloud ERP is a perfect data management system run by companies in the data centres of major companies such as Amazon, Microsoft, and Google. It helps manage any company's data that experience severe or even minor malfunction over time. When a company or business's internal computer systems are down or not functioning well, the information isn't manageable – until Cloud ERP solves the solutions. Cloud ERP means all the data and reports of manufacturing organizations can be shared and managed from a secure, safe, hosted platform, whether in the Cloud or on your local computer.
Cloud ERP is an excellent way for companies to be prepared for any disaster, whether a natural disaster or some internal failure. If you have a problem with your computer or your data centre, you can turn to Cloud ERP and have your data restored to access your business's required information as quickly as possible.
Why Cloud ERP is Perfect for Growing Businesses
Cloud ERP software can provide value to growing businesses in various ways. Acu Process Manufacturing(APM) can help your business grow by speeding up efficiency and reducing costs. With the software, you can store data in remote locations and access it quickly, reducing the costs of transport and data storage and improving response times due to greater agility in creating and maintaining data sets. Furthermore, APM increases transparency by giving you real-time access to data without having to deploy servers yourself. 
Cloud ERP is a perfect match for start-ups and growing businesses because it offers the following:
1) Productive Manufacturing Operations with Multi-Store Facilities
APM helps your small business increase productivity by allowing workers to perform their jobs anywhere. Its systems are easy to use and affordable, ensuring that your employees perform at the highest level possible.
2) Easy Security & Safety Management
Businesses must be prepared for the future by adding new products, expanding their distribution channels, and increasing their customer base. Acu is here to help. A company that provides manufacturing services can partner with Acu to develop its geographic market share without worrying about outsourcing's security measures and other financial benefits. We offer top-notch business solutions in today's market.
3) Business Performance Analysis
APM offers a real-time data and analytics solution for businesses, enabling them to accurately evaluate business performance at any given time. By accessing their data from anywhere in the world, companies can make more informed decisions about their operations and use this information to improve productivity and competitiveness.
4.) Flowless Pharma Manufacturing Business
APM provides valuable support for both client-side and Web site operations. As more information flows into a software system, such as customer contact information or employee names and ranks, it can act on it more quickly, improving productivity. A company can try its system configuration from one of its servers at any time, reboot its system, or even remotely install new software to improve speed even further. If hardware malfunctions or interrupts the manufacturing process. Acu Process manufacturing trial can be done. Just book a call for preparation.
5) Higher Saleability for pharma manufacturing
APM is a complete system that allows you to manage all of your business information. It streamlines business processes and makes sure that all of your necessary data is kept organized. You can use it to ensure that all client-to-client communication and information exchange works smoothly, reduce costs in responding to client requests, improve employee workflows, and more!
6) Effective ROI for pharma process manufacturing
APM is an easy-to-use and powerful ERP that allows a small business to start quickly. It includes accounting, manufacturing and purchasing modules, orders, inventory, and warehouse management. This solution is designed to work within the Cloud, which means no more broken hard drives or lost data. Business owners can access the system remotely through their smartphones or tablet computers, allowing them to coordinate with co-workers while away from the office.
7) Beneficial Cloud ERP for pharma manufacturing
Cloud ERP provides several benefits, including centralized file storage and sharing, predictable costs, and reduced hardware requirements. Businesses can manage multiple servers in different locations with the same APM deployed to all of them. Each server has its data, but because the systems are in the Cloud, they can be share across all the servers without requiring separate users to log in.
8) Effortless Manufacturing Equipment Management
With Cloud ERP, the file share is centralized, which makes it easier to manage files. Managers no longer need to copy files to each company's locations or wait for an employee to finish working on a document before another person can access it. Each site is a server that runs the same software and has access to duplicate data files.
9) Best fit for Vendor, Supplier, and Customer Management
Cloud ERP provides a comprehensive APM that allows you to easily connect with your customers, suppliers and employees. Cloud ERP offers the flexibility of cloud-based technology with all of the capabilities of an enterprise-class business management solution.
APM for pharmaceuticals is a computer network operating system that runs on commodity hardware. It monitors all facility equipment so managers can make real-time decisions about processes and products. Cloud ERP can help your business grow and thrive by lowering costs, increasing productivity, improving customer service, and providing transparency in your operations.
Brief about Acu Process Manufacturing
This APM software extension has significantly advanced and comprehensive features specific to Process Manufacturing. Tayana has extended the Inventory Module of Acumatica to suit the process manufacturing while leveraging the robust Accounting, Sales & Purchase capabilities of Acumatica.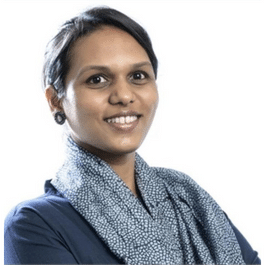 Sangeetha brings 20 years of experience in Information Technology which includes Solution architecting, building micro services, research, and evaluation of business applications, integrating apps.