Information relating to the Environmental Impact Statement (EIS) for Certain Sunscreen Drug Products for Over-the-Counter (OTC) Use is provided. The U.S. Food and Drug Administration (FDA) has issued a Notice of Intent (NOI) to prepare an EIS under the National Environmental Policy Act (NEPA) to evaluate the potential environmental effects of revised conditions for marketing particular sunscreen products for OTC use without prior approval of a new drug application (NDA). This web page houses Information related to the NEPA EIS process.
By the National Environmental Policy Act, before engaging in significant Federal action, federal agencies must consider the potential environmental consequences of their proposed actions and any alternatives. The Food and Drug Administration follows these guidelines when conducting ecological assessments prepared for the pre-approval process for new medical devices.
The Coral Reef Relief, Aid, and Economic Security (CARE) Act of 2020 requires the Food and Drug Administration to issue a proposed sunscreen order by September 27th, 2021. FDA expects that the future final order will establish revised conditions for marketing sunscreens without the prior approval of an NDA by addressing the inclusion of certain active ingredients in unregulated sunscreens. In light of concerns that two sunscreen ingredients may adversely affect both coral and coral reefs, the FDA has issued this notice to open a public scoping period to research the environmental effects of these ingredients. The FDA will consider any information gathered before issuing a final order addressing sunscreens containing these ingredients.
The NOI is available in the Federal Register. Commenters wishing to submit comments on the NOI should follow the instructions outlined in that document.
FDA will update this webpage as new information becomes available.
Additionally, Information to access!
Proposed Rule for Over-the-Counter (OTC) Sunscreen Products
Sunscreens: Notice of Availability of a Proposed Rule to Amend the Over-the-Counter (OTC) Monograph
About Acu Process Manufacturing (APM) for Regulations Management
Acumatica's XRP Platform provides a flexible architecture for developing applications, and it uses the best cloud and mobile technologies available. ISV partner Tayana has built an extension to Acumatica called the Acu Process Manufacturing Suite. This process manufacturing software extension has very complex and comprehensive features tailored to the needs of process manufacturing companies. Tayana has extended Acumatica's Inventory Module to suit process manufacturing practices while leveraging the robust Accounting, Sales & Purchases capabilities of Acumatica.
Please get in touch with us if you would like to receive a complete demo of how we can help you comply with cloud ERP or Process Manufacturing Software solutions. Connect Now!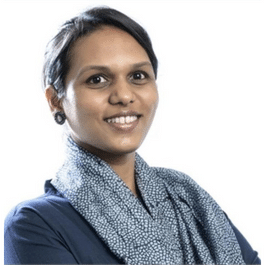 Sangeetha brings 20 years of experience in Information Technology which includes Solution architecting, building micro services, research, and evaluation of business applications, integrating apps.