Budgets are being squeezed in the distribution industry and severe labor shortages. Supply chains are also under fire. To stay competitive, distribution companies need to adapt at lightning speed. ERP systems bring together sales, inventory, marketing, finance, and other business data elements and have become an integral part of the distribution landscape. Because of their ever-increasing importance to the success of distribution companies, ERP systems should be a part of any small-to-medium-sized distribution company's long-term growth strategy.
Many distributors have integrated an enterprise resource planning (ERP) system into their workflow. It is likely in their budget for the upcoming year if they haven't. But growth-minded companies are looking beyond basic ERP capabilities. They have turned their focus to the benefits of adopting cloud-based ERP software. Moving beyond basic onsite ERP capabilities, the cloud can give a company distinct competitive advantages in the market. Learn what they are, why you should care about them, and how to find the right cloud-based ERP software for your distribution company.
The benefits of cloud-based enterprise resource planning software
Data is king. It can provide businesses with valuable insight into areas of weakness, strength, and opportunity. Using the correct data, companies can analyze what's working—and what isn't—within the company and take immediate action on those numbers.
ERP systems provide a complete picture of the company's processes and data, allowing you to view how one area of the company impacts others. Cloud-based ERP systems offer real-time data so you can react to issues or customer demands quickly, plus powerful analysis tools give you a deeper understanding of business operations.
When everything is in the cloud, it's possible to keep your company and all its departments updated more quickly and efficiently. An off-site team can keep the home office updated just as soon as an onsite team. Here are some specific reasons why a cloud ERP system is right for your distribution company.
"As more small-to-medium-sized businesses embrace cloud-based ERP software, ERP system companies create cloud-based software solutions. That means that distribution companies have many innovative software options to choose from."
1. To save money, decrease your operational expenditures.
Cloud-based ERP software can provide business users with detailed reports that track expenses, losses, and ROI – updated in real-time. Business users will be able to create KPI reports, allowing them to analyze performance and decide what is and isn't working.
Some ERP systems permit real-time data visualization, which allows you to react immediately to a company's fluctuations. This helps you explore issues before they become a drain on the budget or damage your business. Artificial intelligence can even predict trends for you by analyzing your ERP software's database, minimizing the impact of large or new expenses.
Cloud-based ERP companies offer an average uptime rate of 99%, so companies lose less money (and customers) to expensive downtimes.
2. We will provide a high standard of customer service.
When businesses have access to instant and accurate data, they can share that information with their customers. Your team can access CRM information and ensure payments from anywhere, which helps customers feel confident in your company's reliability. An ERP system combines the back-office information with customer-facing departments, ensuring that everyone (including your customers) is on the same page.
When ERP software is cloud-based, your data is available from anywhere with an Internet connection. You can get information from a mobile phone out in the field just as quickly as access information from your PC at the office. This means that customers never have to wait to get the information they need to make a purchasing decision.
Cloud services are more secure and stable than the software you install on-premises, so your organization will see less downtime and won't need to make customers wait while service is unavailable.
3. Scale your business as and when needed.
Cloud ERP software allows for easy scalability because it requires less capital outlay and does not require additional licenses, hardware, or increased output to meet expanded needs. As your company expands, so can your software.
The software can shrink or expand to meet your needs without wasting time, money, or internal resources. It can do so almost instantaneously.
ERP software can be used to automate processes. Thanks to the cloud, companies can share these processes company-wide, providing a consistent way of working. This can help scale your business more effectively than before.
How to find the right cloud-based ERP software solution?
As more small- and medium-sized businesses adopt cloud computing, ERP system companies have created cloud-based software solutions. As a result, there are a variety of innovative ERP systems available to distribution companies, making the choice of an ERP system difficult.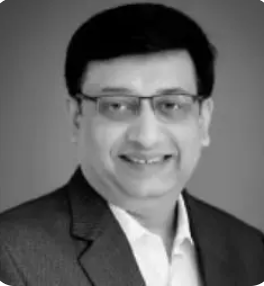 Vijay comes with a vast experience in ERP and enterprise solutions space with about 20 years of experience in various packaged application like Acumatica, SAP, Orion, Salesforce.com, SugarCRM and, SalesLogix.