The U.S. government spends more than $1 billion on prescription drugs per day, and the increases in spending are a subject of considerable concern. The rising costs will put pressure on an already-stressed federal budget, contributing to rising health insurance premiums and increasing costs for employers and workers. In recent years, spending on prescription drugs has risen due to the development and approval of new medicinal drugs targeting Hepatitis C, cancer and other severe illnesses and the rising prices for old drugs. To address costly prescription drugs, three Brookings scholars—Richard Frank, Richard Zeck Hauser and Thomas Bolley—developed a framework for negotiation in Medicare Part D, To examine whether drug importation could be an effective tool for curbing generic drug prices and explore ways to enable competition in pharmaceutical markets. This policy brief summarizes their findings. 
Challenge 1: Insurers and consumers of the medicare part D have little incentive to avoid the most expensive prescription of the medicines
Most of the consumers are benefited medicare part D. It is fully insured for 41M+ people: beneficiaries must contribute $400 annually and then $3,700 per year toward a deductible; they also have to pay 25 per cent of annual expenses above $3,700. Beneficiaries who reach $4,950 in out-of-pocket costs enter a "doughnut hole" where they have to cover 100 per cent of the charges until they spend $5,310 more. After that point, financial assistance diminishes but does not disappear: it still covers 15 per cent of costs, and the federal government bears 80 per cent. Approximately one in ten Medicare Part D beneficiaries spends enough to enter into this high-cost phase.
Over time, the share of federal spending on the Medicare Part D program relative to per enrollee costs has grown. Federal spending accounted for about 25 per cent of total program costs in 2007; in 2017, it accounted for more than 55%. The increase reflects not an increase in total prescriptions filled but an increase in the average price of drugs provided under Medicare Part D. The proposed solution was to raise awareness about the problem.  
Congress should require that insurers contribute a more significant share to the cost of prescription drugs covered by Medicare Part D. The government should then negotiate prices for new drugs. Negotiations should be based on a base price that covers a substantial portion of the research and development costs and a bonus in addition to that price based on the benefits the new drug provides. This approach would preserve the incentives for innovation while allowing the government to limit excessively high costs that result from a lack of market forces. For information, check this.
Challenge 2: As a result of the nature of the generic drug market, temporary shortages and massive price spikes can occur.
Over the last five years, the Storage capacity of the drugs has risen drastically. Most of the time, selected medicine manufacturing companies manufacture generic and undersupplied drugs. Because these companies have had significant market power, they were able to raise the cost. For most of the examples, competitors were hit by manufacturing problems that lowered their quantities.
In order to solve this problem, new medicines or drug manufacturing companies should target those markets where there are high shortages of pharma products. However, because drug companies must submit Applications called Abbreviated New Drug Applications (ANDAs) to the Food and Drug Administration (FDA) in order to be able to sell their generics, it takes time before new manufacturers can enter the market and resolve shortages.  The Food and Drug Administration should work with other countries' drug regulators to create a portal through which drug manufacturers can easily submit applications for generic drugs.
Decision-making authorities are in the hands of regulators who make joint decisions on whether to approve an application. Also, they process the information of the medicinal products submitted by pharma companies. The FDA should consider working with foreign regulators who consider quality—such companies are in Canada, the European Union, the United Kingdom, Japan, etc.; from where they can allow reciprocal drug approval for generics, other country-approved drugs can be sold in the U.S. market. 
Note: Read more from Bollyky and Kesselheim. 
Challenge 3: The high prices of brand-name biologic drugs will continue to rise because the market is not sufficiently competitive. 
Biologic drugs—large, complex molecules created from living cells—accounted for more than a quarter of prescription drug spending in 2016. However, only five biosimilars (drugs that are similar to biologics but not identical) have been approved in the U.S., and none has received "interchangeable" status from the Food and Drug Administration (FDA), which would allow pharmacists to automatically change a biosimilar for a brand-name biologic when filling prescriptions. The agency has no single plan to finalize its instructions on what it takes to achieve "interchangeable" status until 2019, nearly eight years after Congress gave it this task through legislation in 2010. The FDA should increase the number of biosimilars that it approves and finalize its guidance on how biosimilars can gain "interchangeable" status. 
For information, read Scott Morton and Boller.
Challenge 4: The FDA naming practices of biological drugs make it hard for physicians and pharmacists to know which natural drugs have cheaper equivalent (generic) biosimilars 
According to Scott Morton and Boller, the FDA's recent decision to add four randomly assigned letters to biosimilar drugs could prove problematic for a number of reasons. First, it may confuse doctors and pharmacists when they encounter such drugs in directories or formularies. Second, it could make it more complex for the doctors to identify biosimilars as alternatives to the reference product. If doctors are unaware of such options, then biosimilars will have a more challenging time penetrating the market. The FDA should obey the recommendations of the World Health Organization and give equivalent biologics and biosimilars the same root names. 
Challenge 5: Consumers may be discouraged from using low-cost alternative drugs when drug companies offer coupons. 
Drug companies offer coupons to consumers to cover the higher co-pays for more expensive drugs. States should ban this practice because it undermines insurance incentives for consumers to choose cheaper alternatives, and the practice is prohibited in Medicare and Medicaid.
Challenge 6: The market power of pharmacy benefit managers (PBMs) has led to concerns that they sometimes do not have sufficiently strong incentives to negotiate on behalf of their insurance plan clients. 
Pharmacy managers administer prescription drug programs for employers, insurance companies, and Medicare Part D. The three largest PBMs—CVS Caremark, OptumRx and Express Scripts—have a market share of 80% to 85%. PBMs receive a portion of the rebates they negotiate with drug manufacturers, giving them an incentive to keep list prices high. They can negotiate for discounts more easily, but the nature and extent of those discounts are not disclosed to customers and may not be passed on to them. The government should increase competition among pharmacy benefit managers (PBMs), which would make it difficult for PBMs to maintain the practice of keeping rebates that should go to consumers. The Federal Trade Commission (FTC) should take an antitrust decision against the largest PBMs and consider requiring PBMs to deliver rebates to the plans on whose behalf they are acting.  
Challenge 7: Drug companies have been known to profit from their "charitable" activities.
Drug companies receive tax deductions when they donate to outside patient assistance programs (PAPs). These donations are sometimes used to cover the co-pays of eligible consumers who purchase the donating drug company's drug. This effectively leverages the drug company's charity, yielding a profit for the drug company from its philanthropy.
Drug companies often donate drugs to patient assistance programs (PAPs), which are usually structured as foundations. The companies receive a tax deduction equal to the cost of the drug plus half the market value. All these medicinal drugs directly go to the people who would not buy them otherwise. Once they start on a regimen, they will continue; it also happens when the PAP continuously provides medicinal drugs. Ten of the 15 largest charitable foundations in the U.S. in 2014 were associated with pharmaceutical companies.  
To reduce corporate tax evasion, lawmakers should consider legislation eliminating or reducing the tax deduction for charitable donations that lead to net profits for a firm. To stop the abuse of in-kind drug donations to non-profit foundations, lawmakers could either limit the deduction for these donations to the cost of the drugs themselves or disallow any assumption at all.
About us:  
We are Tayana Solutions and provide cloud Erp solutions for process manufacturing. Which is futuristic and cloud-based, with accessibility; contact us for Demo.
About Acu Process Manufacturing Software (APM)
Acumatica xRP is a versatile enterprise platform that uses the best cloud and mobile technology. Tayana is an ISV partner of Acumatica and has built an extension to Acumatica called Acu Process Manufacturing Suite. This suite was created using the robust accounting, sales, and purchase capabilities of the parent platform, Acumatica.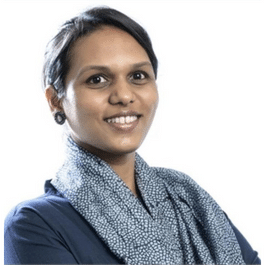 Sangeetha brings 20 years of experience in Information Technology which includes Solution architecting, building micro services, research, and evaluation of business applications, integrating apps.