Your organization operates in the confectionery sector and needs a solution covering all critical traceability aspects, from input to output. Acumatica is an ERP system that provides confectionery businesses of all sizes with a comprehensive, flexible platform for managing their operations.
An ERP solution designed specifically for the confectionery industry helps you achieve sweet results.
We are designed to meet the unique challenges of the confectionery segment. Our solution helps companies succeed on all operational fronts. We combine our industry-specific knowledge with a comprehensive suite of capabilities to deliver results and long-term value to our clients.
Acumatica ERP for confectionery businesses offers a wide range of features to help you manage the day-to-day challenges of the industry. With complete end-to-end traceability, automated data capture lets you stay abreast of changes in every production process detail. Allergen management tools help you prevent food safety emergencies and prepare you to identify and isolate sources of contamination with comprehensive tracking records.  
Our inventory management solution can handle a broad range of ingredients, with each element requiring its storage conditions, and our solutions integrate with your existing intelligent sensors, scanners and scales. The system provides automatic quality checks that are updated in real-time within the interface.
Succeeding in today's competitive confectionery industry requires the right technology on your side. Acumatica ERP for confectionery is a cross-functional, purpose-built platform that will help you stay ahead of the game and consistently meet your targets.
How Acumatica ERP Solutions Can Enhance Your Confectionery Business
We've designed our ERP for confectionery businesses to help you keep your finger on the pulse of your business and enable you to improve performance. Here are some of the key features that we've included:
Complete traceability, with end-to-end visibility and detailed data
Automated data capture, quality, and compliance checks help ensure data accuracy.
Compliant and allergen-safe food handling practices
Exact recipes and formulas enable the development of new offerings.
Advanced analytics tools that deliver actionable insights from large amounts of data
Accurate inventory records help businesses plan purchases, avoid oversupply, and save money.
What challenges do chocolate manufacturers face?
The chocolate industry faces various challenges, including concerns about cost discrepancies for cocoa beans and constant pressure to deliver flavour variants such as mint, fruit, caramel, hazelnut and cheesecake. Chocolate manufacturers must also deal with issues related to staying compliant with regulations, managing overall manufacturing operations, and bringing innovations to deliver products faster and cheaper. They also face challenges in managing numerous recipes, handling multiple ingredients, and running quality tests to satisfy customers' quality buds while maintaining decent profit margins.
Acumatica Food & Beverage ERP helps you manage your business by providing purpose-built tools to address your unique challenges. We're happy to discuss the implementation process for our solutions and answer any questions you may have about the resources that will be needed.
Acumatica ERP, full-featured software for the candy and confectionery industry, fulfils seasonal requirements and regional variations. The solution offers a wide range of features that fit the overall business, including inventory management, sales, procurement, lot traceability, recipe management, quality control, research and development (R&D), production, and cost. Track and trace capabilities help companies comply with current food regulations; serialization and nutritional labelling capabilities assist in complying with existing laws governing labelling.
The confectionery industry has seen a sharp increase in demand for sugar-free products, along with more stringent government regulations regarding genetically modified organisms. Manufacturers have been forced to source more sustainable ingredients and change consumer preferences toward healthier yet tasty treats.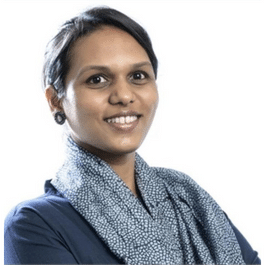 Sangeetha brings 20 years of experience in Information Technology which includes Solution architecting, building micro services, research, and evaluation of business applications, integrating apps.