ERP software is changing the way pet product manufacturers do business.
The pet supply industry has grown steadily. By using a leading cloud ERP platform tailored to the pet product industry, manufacturers can eliminate manual processes and save money while gaining real-time reporting capabilities.
The pet food market is expected to increase by 5.8% in 2022, based on the average $329 million to $442 million that owners spend annually. Pet food sales in the US totalled $103.6 billion in 2021; pet food comprised most of those sales. 
The pet food industry is overgrowing, with e-commerce sales increasing at a rate that is outpacing traditional retail purchases. During the COVID-19 pandemic, online pet food sales increased sharply and are expected to continue rising in the years ahead.
E-commerce is rapidly becoming the preferred channel for pet food suppliers. Supply chain disruptions and persistent labour shortages have forced many businesses to find solutions, and many are turning to cloud-based technology platforms for relief.
This article examines the challenges and opportunities that online native pet supplies companies face now. It also explains how a leading cloud ERP system supported by industry-specific customizations can help these businesses improve supplier relationships and save time and money on inventory management.
High growth can't be managed with spreadsheets alone.
Pet food manufacturers expect their customers to experience seamless service across multiple channels. To support their growing, multifaceted operations and provide such assistance, these companies must have robust business systems.
These manufacturers rely on B2B and D2C channels, with an average annual sales volume of between $50 million and $500 million. Most use legacy systems from Sage or Microsoft, essential accounting software like QuickBooks, or a proprietary solution to run their operations. Many also rely heavily on spreadsheets and manual processes because information cannot be shared across these systems.
Pet food manufacturers often face challenges in balancing consumer demand with profitability. By using a unified Enterprise Resource Planning (ERP) platform, manufacturers can manage the supply chain more efficiently to align with consumer habits and shift labour constraints.
Companies that rely on multiple spreadsheet solutions to gather data can quickly fall behind competitors with more robust, integrated software.
Pet food manufacturers often hire third-party logistics providers to ensure that products reach their destinations. These providers usually have technology platforms for tracking shipment data and delivery information. Integrated systems and legacy solutions can improve communication between departments, but manual checkpoints slow down processes like managing inventory and pinpointing delivery times when those systems are not integrated.
Beyond supply chain visibility, end-to-end supply chain management also requires a complete view of business operations. Pet food manufacturers using outdated systems cannot leverage their business data to improve productivity and profitability.
ERP for Pet Supplies Industry: Business Software Solutions
To meet the unique needs of pet supplies distributors, manufacturers, and pet owners, Acumatica ERP offers a solution that is specifically tailored for the pet supplies industry. Our software has been built by paying close attention to the market and ensuring that it continues to offer solutions as it changes over time.
Pet supply distributors face the same industry challenges as distributors in any other industry. Accurate inventory information, real-time costing data, compliance mandates and financial reporting are essential for pet supply distributors. Insight into the supply chain enables them to make better business decisions.
Acumatica provides a complete ERP system for pet supply businesses. The software offers robust functionality and deep business insight, helping companies make better decisions faster and easier. The quick, simple implementation minimizes downtime and risks in an ERP implementation, allowing companies to maximize the benefits of this system.
Acumatica ERP includes advanced inventory management features that allow you to track and forecast demand and get real-time numbers you can count. Sales need to know what is in stock when it will be in stock, and if the current orders can be reliably processed. Acumatica ERP tracks this information and more across the organization, so everyone involved with customer satisfaction is informed.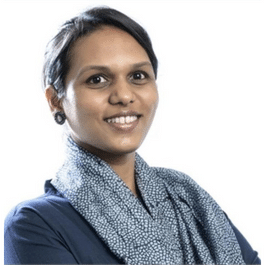 Sangeetha brings 20 years of experience in Information Technology which includes Solution architecting, building micro services, research, and evaluation of business applications, integrating apps.