ERP software traces its roots to the 1960s, but accurate ERP solutions did not come about until the 1990s. Early ERP solutions were complex systems that required a team to manage and maintain. Acumatica provides a streamlined approach that reduces the complexity of ERP selection and implementation.
Cloud-based ERP solutions have become the norm in recent years. They allow enterprises to enjoy all the benefits of an integrated management system without worrying about updates, maintenance, or complicated installation. Acumatica ERP software provides an open architecture, rapid integrations and ease of use, enabling businesses to future-proof their operation and transcend company size and industry.
Cloud ERP systems offer many benefits to businesses.
When you implement an Acumatica ERP solution in the cloud instead of on-premises, your business will benefit from many advantages.
Less Expensive to Implement
Cloud-based ERP systems use the software-as-a-service model, which means there is no actual hardware or software investment and no data centre maintenance. Cloud-based ERP systems are easier to implement for organizations with limited capital budgets, so they are beautiful to companies that require advanced ERP capability but don't have a significant capital budget.
More flexibility
Cloud-based ERP offers businesses the flexibility they could never have with on-premises solutions. This cloud ERP solution allows executives and managers to gather needed insights and make data-driven decisions, no matter where they are, from a desktop or laptop computer, tablet, or smartphone. As everyone in the organization interacts with centralized data from a single source of truth, businesses can collaborate and share information more easily. Finally, multiple business intelligence tools are available to present reports and dashboards, making information easier to understand and allowing for faster decision-making.
Fast and Secure Visibility
Businesses that use cloud-based ERP software can count on advanced data visibility and fast and secure information distribution. The software is easier to deploy via hosting environments, such as Microsoft Azure and Amazon Web Services (AWS). Data provided through such ERP solutions make data accessible, secure, and easy to share.
Growing Your Business
Cloud ERP allows companies to scale their businesses and meet customer demand while delivering as promised and taking advantage of new opportunities. Companies that have adopted a cloud-based ERP solution can focus on meeting customer demand, delivering as promised, and taking advantage of new opportunities, not managing the technology supporting their business.
Benefits of Acumatica for Your Industry.
Distribution and supply chain management
Acumatica Distribution Edition is an enterprise resource planning (ERP) solution from Acumatica that provides distribution businesses with tools for managing their supply chain, warehouse, inventory and order management activities. The solution integrates financial and sales activities to make better decisions and better serve customers.
Field Services
Acumatica provides construction and field services companies with a scalable mobile cloud platform, enabling remote access to every type of task, from drawings to requests for information (RFI). Construction Edition users can have mastery over construction management, project accounting, financial management, payroll, and customer engagement.
Ecommerce and retail
Acumatica enables retailers and e-commerce companies to effectively manage the entire end-to-end customer experience by providing a 360-degree view of their operation, including inventory and orders, customer engagement and pricing. This ability leads to satisfied, repeat customers and sustainable growth.
Production and Manufacturing
Manufacturing companies have unique needs. Insight, decisions, and execution must sync throughout the organization, from the executive suite to the shop floor. Acumatica Cloud ERP Manufacturing Edition is uniquely suited for today's modern manufacturer, allowing everyone within the enterprise to have a single source of truth.
Accounting, Finance
Acumatica's ERP solution for finance leaders provides 24/7 access to real-time information that allows companies to monitor revenue and profitability goals, asset productivity, DSO, return on assets, and more.
How Acumatica Can Help
Acumatica Cloud ERP is a competitive advantage for forward-looking organizations. The integrated business platform streamlines processes and enables companies of all sizes to transform their operations. Acumatica allows companies to manage every aspect of their business digitally, from finance and accounting to sales and supply chain management.
Tayana Solutions is an Acumatica Partner, offering Gold Certified VAR services. We specialize in helping manufacturing and process industries realize digital transformation. Please visit our website at TayanaSolutions.com to learn more about our approach to digital transformation and how we can assist you in making your business more competitive.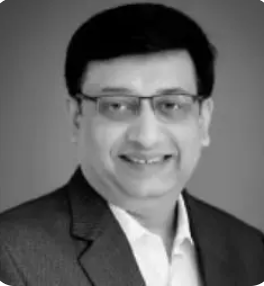 Vijay comes with a vast experience in ERP and enterprise solutions space with about 20 years of experience in various packaged application like Acumatica, SAP, Orion, Salesforce.com, SugarCRM and, SalesLogix.