Supply chain management has always been one of the most critical aspects of managing a company, but recent circumstances have made it even more so. Supply chain managers must now deal with import tariffs and the Covid pandemic—the spread of a disease that has made importing and exporting goods difficult.
In addition, some companies are experiencing sluggish markets, a poor product mix, and struggling inventory management practices, all of which make the supply chain even more challenging. Fortunately, these problems can be mitigated—even overcome—with the help of good supply chain software.
Companies that have good software not only weather these difficult times but may use their software to gain a competitive edge during the Supply Chain Crunch in 2021 and 2022. Are you ready for this challenge?
Factors Causing the Current Supply Chain issues:
Changing the trading policies:
The recent sudden hike in import tariffs imposed by governments worldwide adversely affects many industries. Global trading patterns are changing rapidly, as companies must deal with increased costs and uncertainties when dealing with foreign partners.
Rising raw materials and energy prices :
The value of crude oil has risen substantially this year. Because of this, major players in the oil market, including producers and miners, are experiencing increased costs;
the trend is expected to continue throughout 2022. Meanwhile, demand for natural gas has grown worldwide as countries expand their industrial sectors; since natural gas is used as a fuel when generating electricity, rising prices have forced power plants to raise prices.
Increasing input costs:
The rise in raw material costs has been fueled by a decline in agricultural commodities such as soybeans and corn; the pandemic has forced the world to invest more in critical materials, resulting in a decline in the available supply of natural resources.
Increasing adoption of E‑commerce platforms:
In response to the rapidly increasing adoption and popularity of online stores like Amazon and Alibaba, the ability to hide behind physical distribution centres located outside China is no longer an option. This will make it even harder for manufacturing to get products into retail stores. According to a trading economics report, China's exports grew 27.1% yearly to $300.22 billion in October 2021, following a 28.1% surge in September. With such changes in demand dynamics, manufacturing supply chains need to be reexamined.
5 Ways the Right ERP System can Ease Supply Chain Disruption:
Better Inventory Management:
An enterprise resource planning (ERP) system is designed to help businesses manage their inventories via a network of suppliers, customers, and distribution centres. It can improve your company's forecasting by automating inventory-handling activities, reducing costs related to inventory management, and providing access to critical data reflecting how much inventory is needed for actual demand versus forecasted needs.
Streamline Purchasing Processes:
ERP software streamlines business processes, eliminating duplicate tasks, improving productivity, and reducing costly mistakes. A robust ERP system tracks inventory by implementing dynamic replenishment methods and inventory analytics, ensuring that products never go out of stock and sales forecasts will not miss.
Efficient Management of Complex Supply Chain Networks:
Many manufacturers and distributors rely on third-party service providers to decrease their costs, operate efficiently, and remain competitive. A good enterprise resource planning (ERP) system can integrate this data and provide business metrics so that clients can make informed decisions about company growth.
Increased Customer Service Levels:
Distribution networks that are not well planned can lead to late deliveries, resulting in poor customer satisfaction. This problem is compounded by customers who do not receive an accurate estimate of delivery times. When this happens, they may complain about poor service and avoid doing business with you again. A comprehensive ERP solution would allow for implementing online reporting tools that provide real-time visibility into shipment status. The integrated warehouse management system would also help optimize storage space based on forecasted demand.
Integration of Internal Business Processes:
ERP solutions provide automated and integrated software platforms to support the daily activities of companies with multiple locations and offices. ERP solutions integrate across many functions within a company, from manufacturing to financials, and are used by many different industries. Since ERP systems are enterprise-wide in their coverage, they can help to keep businesses organized and able to quickly react to situations that arise while providing detailed records.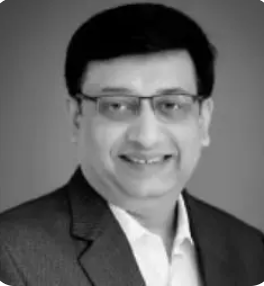 Vijay comes with a vast experience in ERP and enterprise solutions space with about 20 years of experience in various packaged application like Acumatica, SAP, Orion, Salesforce.com, SugarCRM and, SalesLogix.