What is SERP?
SERP is the Search Engine Result Page. SERP will go through the internet to collect the keywords you typed in. With its crawling engine and indexing algorithms, search engines can develop relevant web pages on the result page. The rankings factor into the user experience significantly because it is the first thing users see after typing something into a search engine's input field. Each company that shows up on a SERP is essentially competing for the same traffic, and doing so depends on maintaining a good SERP ranking.
Without a strategy to increase SERP ranking, your business could be missing out on valuable organic traffic that otherwise would have found you. Here we come in. Here we will guide you on exactly what Google likes regarding on-site website optimization and off-site authority building. We will help improve your search engine ranking position, boost your site traffic and grow your sales leads.
Why do you need to increase the SERP ranking?
When you search for something on a search engine, the first page that shows up is a SERP. A SERP is composed of 6 main elements: SEO Title of the listing, SEO URL of the listing, Meta description of the site, Snippet of text from the site itself that describes its content, Search text bolded to emphasize searches, and an image from the site. Three reasons why you would want to perform a SERP scrape:
To increase your web ranking.
To check out your product's visibility.
To compare your product with that of your competitors in the market SERP Ranking Features.
SERP Ranking Features are the recent developments in Google Search that give greater online visibility to information other than just the URL and meta-description of a website. Search engine result page (SERP) features are additional visual cues beyond a standard HTML text list to highlight your website on the search results in new and engaging ways. The intent is to make your listing stand out from the texting crowd. There are various types of SERP features, and the use of structured data markup will cause your site to show relevant queries in more featured results. Examples include:
Knowledge Card
Featured Snippets
Knowledge Panel
Image Pack/Image Results
People Also Ask (PAA)
Top stories
Knowledge cards
Shopping results
Sitelinks
Tweet boxes
Videos
Five latest digital trends to increase your SERP Ranking
Off-Page SEO
Off-page SEO refers to all the things you can do outside of your website to help you improve SERP position in the search engine results: link building, forums, influencer outreach, and content marketing, to name a few. Off-page SEO also has the added benefit of helping you diversify your direct marketing efforts for your target audience. The number of backlinks that link from other websites to yours is a good metric for how well your site is ranked. The ranking potential is lower if the link doesn't come from an all-important website. Moreover, when you get more links back to your website from other legitimate websites with high domain authority, Google entreats to value it and raise further for a much better SERP ranking. An expertly written and keyword-optimized press release can get your business a high-quality backlink from a reputable site. You should submit press releases to local and national news agencies or areas with an open submission policy. The most crucial aspect of link-building is its effectiveness relative to the amount of time. In other words, manual link-building takes too long, and self-created links are harder to acquire but are also easy to eliminate. The best course of action would be a mix of high-quality natural relations and manual outreach to trustworthy sources to retain a strong domain authority (DA) and domain rank.
On-Page SEO
On-page SEO (also known as on-site SEO) focuses on optimizing the various parts of your site that influence search engine rankings, including the structure and content of your pages. It looks at the titles, content, and keywords used in those pages to ensure effectiveness. Be it keyword density optimization, metadata, alt images, or inbound and outbound links, on-page SEO checks your website against best practices in a holistic manner. The page title is an unfolding tagline – it's the primary thing that shows when you look for a website via Google search. It's one of the primary things users see once they click on your SERP entry; as a result, it's crucial to optimize them to urge the most out of each page title. The title tag is a visually-centered factor that users might notice in SERPs. So, it's crucial to ensure that each of the keywords you need to rank for is in your titles. Ensure each of these pages has a unique title tag for every webpage. The Meta Description is of particular interest, as a well-written description containing the keywords used on the webpage can influence the clickthrough rate from the search engine results pages. A searcher will often read this description before deciding whether to visit a webpage. Long-tail searches refer to 3- and 4-word keyword phrases that reveal buyer intent: they're closer to being ready to pull the trigger or have a higher degree of motivation and urgency. Long-tail keywords allow you to target your audience with greater specificity, creating content that will stand the test of time and bring in new traffic over time.
Technical SEO
The goal of Technical SEO is to ensure that search engines can crawl the content on your website. Your Technical SEO efforts should help validate User experience (UX) and align with your company's goals. Technical SEO creates technical elements in the website construction and content that make it easier for search engines to find and index relevant information on a page, essential for ranking on search engines. Technical optimization starts with getting acquainted with how search engines work, developing a crawlable site for the search engine to recognize testing, and optimizing HTML codes. It also includes optimizing content, designing a site architecture, ensuring fast site loading speed, speeding up website content performance for mobile devices, and finally preventing duplicate or thin content.
Local SEO
Local SEO has become a significant term in digital marketing because of its tremendous growth, strategies, and effective optimization. It attracts people to a local area. Local SEO specializes in optimizing your web presence on the basis that it is specific to geographic location. Local SEO allows you to achieve local awards and global exposure by ranking high on the search engines locally while still keeping your company's name branding and success relevant worldwide. Google My Business is a free and easy-to-use tool for businesses to manage their online presence across Google, including Search and Maps. By verifying your business's information, you can help customers find your business and tell them the story of your business's products or services.
Mobile SEO
Google has changed its search algorithm to favor mobile-friendly sites, delivering better results for mobile users. The update will significantly impact mobile searches, especially when combined with additional factors such as searcher location and browsing history. With over half of Google searches taking place on a mobile phone, it pays to get your site up to speed and make sure it performs well on all devices and screen sizes.
Free Tools and Software to increase SERP Ranking
1. Content Creation – GPT 3 Tools
Copy.ai tool: Copy.ai is bringing automation to creative marketing so that you can spend more time on the projects that matter. The platform provides an automated innovative writing solution for generating primary text, headlines, and link descriptions in a matter of seconds
Copysmith: Copysmith is state-of-the-art machine learning technology at its finest. Copysmith allows you to experiment with copy faster and more efficiently than traditional copywriting would allow. You can swiftly brainstorm and evaluate composition all in the same place. Copysmith is also up to 50X faster than writing your copy.
Writesonic: Writesonic is a desktop application that's an easy-to-use "plug and plays" text editor for anyone who has to write copy for ads, websites, or any other type of marketing content. WriteSonic comes with templates to streamline the copy creation process, so users can start by inputting a few words about their brand, service, or product.
2. SERP Analytics
SERP Analytics · GTMetrix: GTmetrix allows you to see how well your site loads and provides actionable recommendations on optimizing it. GTmetrix tests and analyzes your pages with Google Page Speed and YSlow rulesets and offers actionable recommendations to make your site faster.
3. Website traffic analytics
Google Analytics: Google Analytics is a free product that gives you visibility into your web traffic. With Google Analytics, you'll gain information about your visitors, including their age and location. You can also track user conversions and customer goals.
SEMRush: Ideal tool to do a quick website audit, check its health, and carry out competitor analysis with just a few clicks. The report generated by the website audit is easy to understand, and it highlights every technical error on the page and suggests a fix for them.
At Tayana, we follow the exact same process to increase SERP ranking. To know more about how this digital transformation has helped our business grow, read here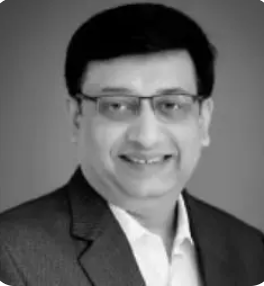 Vijay comes with a vast experience in ERP and enterprise solutions space with about 20 years of experience in various packaged application like Acumatica, SAP, Orion, Salesforce.com, SugarCRM and, SalesLogix.