Top pharmaceutical companies are banking on cloud computing and artificial intelligence to speed up the development of new medicine productions.
Big tech companies such as AWS, Microsoft, and Google will help biotech and pharma firms to use AI and cloud computing to improve the odds of creating a successful new drug. So, Cloud ERP Solutions will be the future of pharma manufacturing companies.
While health care organizations are using cloud technologies to modernize their operations, pharmaceutical companies are going one step further, restructuring their business operations in cloud-enabled ways.
The drug-discovery process is expensive, time-consuming, and risky. One of the emerging trends in pharmaceutical research is the use of cloud computing, cloud ERP solutions and artificial intelligence to process vast amounts of data, quickly and accurately identify promising new compounds, and reduce the cost of drug development. Cloud providers can provide both computing infrastructure and access to data scientists, enabling pharma companies to develop traditional medications as well as entirely new categories that act at the DNA or RNA level to halt disease progression.
Pharmaceutical companies double the potency of new drugs by tripling the number of tests they conduct.
To understand why this is so revolutionary, you need to know about current processes for testing new drugs. They are slow, risky, and expensive.
Once a pharmaceutical company has a promising new drug, it conducts clinical trials to test the effectiveness and side effects of the drug. Phase 2 trials cost from $7 million to $19 million, and phase 3 trials can run over $12 million. Only about 13% of drugs that start the process make it to the pharmacy shelves.
Researchers use computer models to analyze drug effects on different tissues and predict whether or not a given drug design is likely to be effective. They can then apply their findings to subsequent design iterations and improve their chances of success. Although these models are not able to predict the actual effects of a drug substance, they can be an important tool in avoiding costly failures later in the development process.
Top Pharma companies are turning to the cloud for computing power, enabling them to scale up and down quickly. Amazon Web Services, Alphabet (Google), and Microsoft have signed contracts with established drug companies as well as startups working on personalized medicine.
Microsoft is developing new software that helps drug companies to manage their internal processes.
Microsoft's growing partnerships with the pharmaceutical industry are evidence that cloud providers can be of significant value to drug manufacturers.
Microsoft is a major supporter of Cloud Pharmaceuticals, which was launched in 2011 with technology initially developed at Duke University. Cloud Pharmaceuticals' platform called Quantum Molecular Design uses a combination of artificial intelligence, advanced quantum chemistry, and cloud computing to identify the most promising candidates for new small-molecule treatments.
Cloud Pharmaceuticals, Inc. is able to reduce the time needed to find potentially useful molecules from more than five years to a matter of months, according to the company's COO, Don Van Dyke.
Considering the cloud and AI in future. We are one step ahead, helping top pharma companies in digital transformation. Tayana Solutions provides complete cloud ERP solution software for pharmaceutical companies. That will enhance the drugs or medicine manufacturing process, data security, and compliances managements.
Our growing Two ERP Solutions for Pharma Industry;
A) Acumatica Cloud ERP Software Solutions. (BOOK DEMO NOW)
B) Acu Process Manufacturing Software Solution (BOOK DEMO NOW)
Google's artificial intelligence (AI) division, DeepMind, has beaten human contestants in a game that aims to predict if a protein will fold in a certain way.
Google DeepMind is applying artificial intelligence to the pharmaceutical industry, speeding up the drug development process by helping scientists speedily analyze complex piles of data and thus combatting one of the biggest challenges currently facing the industry.
DeepMind, a division of Google that specializes in researching artificial intelligence, is using its algorithms to understand protein folding. Just about every bodily function is guided by the shape and movement of proteins, so when they become tangled or deformed—a change that can lead to various diseases, including diabetes, Parkinson's, and Alzheimer's—it can be difficult to develop new drugs to treat them. AI could provide a model that would allow researchers to develop new drugs more quickly. (Source: DeepMind)
In late 2018, DeepMind entered its protein-folding program, Alpha Fold, into a competition that attracts researchers from around the world. The goal was to predict the structures of proteins from lists of specific amino acids, which were provided to teams every few days over several months. Alpha Fold's algorithm predicted the most accurate structure for 25 out of 43 proteins, beating the next-highest competitor in that category by three proteins.
In an article for The Guardian, British researcher Liam McGuffin said of DeepMind's protein-folding computer program that it "has major implications for solving many 21st-century problems."
Predicting protein-folding is particularly complex due to the number of amino acids found in proteins made by the human body, which can range from 10,000 to a billion. Proteins are made of chains of amino acids, of which there are 20 types. A protein with hundreds of amino acids can form a staggering number of different structures — around 10 to 600th power.
Cloud computing can help researchers and pharmaceutical companies analyze and understand huge volumes of data to develop new treatments.
BOOK A DEMO for complete cloud ERP solutions for pharma manufacturing company.
Let's discuss how cloud ERP can expedite your Manufacturing Growth and bring massive business growth.
About Acumatica
Acumatica is a leading innovator in cloud ERP with customers located around the world. Acumatica ERP delivers adaptable cloud and mobile technology with a unique all-inclusive user licensing model, enabling a complete, real-time view of your business anytime, anywhere. Through our worldwide network of partners, Acumatica provides the full suite of integrated business management applications, designed to help mid-sized companies thrive in today's fast-moving markets.
Read what analysts like Gartner and Nucleus Research have to say about us.
Acumatica is owned by EQT Partners, one of the world's leading investment companies.
Visit Acumatica.com
About Tayana Solutions
Tayana Solutions (www.TayanaSolutions.com) Provides end-to-end software consulting, ranging from eCommerce – B2C and B2B Specialization, Customer & Vendor Portal, Manufacturing, Quality, Regulatory Reporting, Customizations, Migrations & Upgrade services, Solutioning for Acumatica Cloud ERP and MYOB. They specialize in the Process Manufacturing domain catering to the unique set of demands of process manufacturers, Co-Manufacturers, Contract Manufacturers, Toll Manufacturers, R&D-centric Custom Product Formulators, Private Labelling Service Providers, Packaged Product Manufacturers. The company is a Gold Certified VAR and ISV partner for Acumatica and MYOB. Their process manufacturing solution features to cover verticals such as Pharmaceuticals & Nutraceuticals, Cannabis, Cosmetics, and Personal Care, Oil & Lubricants, Food and Beverages, Pet Food, Chemicals & Fertilizers, Life Science and Bioscience.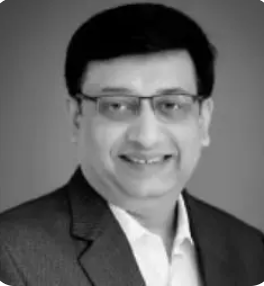 Vijay comes with a vast experience in ERP and enterprise solutions space with about 20 years of experience in various packaged application like Acumatica, SAP, Orion, Salesforce.com, SugarCRM and, SalesLogix.