What is Product Development or Product Management Software?
Product management software consists of computer programs used to plan, create, promote, and sell a product or a group of products throughout their life cycle.
15 Tips for Formula Management
Formula Management or Recipe Management is a part of the software for product management. It allows companies to connect with departments and vendors or co-manufacturers to specifically generate and maintain formulas and recipes.
Teams also have fast access and can collaborate from remote locations to a wide range of data and records offered by vendors, the R&D team or the laboratory, finance, sales, or the marketing team. Additionally, there is real-time connectivity in a Cloud ERP Implementation.
Integration in ERP – New formulas/recipes will be necessary to have access to updated raw material costs, analyze the cost of production. Therefore, ERP implementation for the R&D team becomes a necessity.
Access Control – Secure the Formulations or Recipes for restricted user accesses and audit trails.
Revision Management – This software can manage Multiple revisions – a change in usage percentage or even a minor adjustment in production instructions. You can also preserve previous versions and trigger Approval workflows.
Yield Management – Formulations and Recipes can produce more than one product as output. You can define co-products with Yield % allocation and Cost allocation. Output products refer to by-products if there is no requirement to allocate the cost of production to the output.
Cost Management – Materials, commodities, clean-in-place (CIP) goods, labour costs, and machine usage costs with fixed costs are all included in the cost of inventory. These can be carefully orchestrated and budgeted.
Attributes or Properties Management – You may need to proactively calculate some of the formula's overall attributes or properties.
Substitution Management – Substitute ingredients or components can be managed and used during production execution within the software.
Multilevel Formula/Recipes – One can define multilevel recipes or formulas like subassemblies in discrete manufacturing.
Production Data – If you use a system to keep track of your formulations or recipes, additionally, you should also demand it to integrate your manufacturing processes.
Quality Control – Post Production, it must pass a series of tests to verify delivery of safe and high-quality products, in addition to the capability to generate a Certificate of Analysis.
Compliance Management – During loading and unloading, manufacturers may have recourse to safety and efficacy and Safety Data Sheets (SDS).
SOPs, Written Procedures, or File Management – You can document embedded manufacturing instructions or procedures in the application as wiki articles or uploaded as files or documented as SOPs.
Allergen Management – Allergen ingredients must be documented and tracked through the stock movement and even for equipment or locations that come in contact for consumer safety.
Label Profiles – You can create Item Label Profiles for Label prints.
Storage Condition Management – This software maintains and tracks the storage condition of the raw materials or the finished goods.
Best Formula and Recipe Management software of 2021
Acu Process Manufacturing (APM) – Formula management provides the given benefits in formula management for manufacturers:
Versions, manufacturing notes, and quality assurance tests are part of the administration of formulas and recipes.
Manufacturing runs that are easily scalable and have accurate revenue management.
Competence to synthesize raw materials utilizing fractions and mixed units of measurement.
Conversion between reference standards and the metric system is possible.
Safe handling of consumables with PPE and safety wear.
How Formula/Recipes helps in Product Lifecycle Management
Businesses that employ recipes or chemical properties to manufacture goods that can or cannot be divided into its individual subcomponents at the end of each day with Product Lifecycle Management were considered formula-based producers.
Many of the most common instances of such a specific requirement are research and assessments related to regulatory parts of product design and recipe software programs.
Multilevel Formulas in Manufacturing – Need for Premixes
Multilevel formulas include components, intermediates, and other formulas. Hence, process makers can design recipes used throughout the batch production system by combining formulas with accompanying processing instructions and remarks.
The need for high-quality custom premixes and blends is growing in adapting to variations in market trends brought on by higher restrictions and consumer expectations. With premixes, you get to:
Save time, material, and energy.
High-quality production.
Make solutions unique.
Use premixes/blends for multiple production processes.
Large scale production
If Version Control gets implemented, any modification to a formula element necessitates creating a new formula with similar identification with a unique revision number. Also, new revisions or versions can trigger an approval workflow. It tags formulas for laboratory use, sample production, costing, planning, or production reasons.
Formula Routing and Operational stages
Formulators of the product development can group the steps required in the production processes into distinct operational stages such as blending or mixing, heating, cooling stage, etc., and define the material, labor, equipment or tools, SOP's/instructions for that stage. The digitized production ticket from a tab or a mobile for the shop floor production team can guide through the steps to follow without a printout. Above all, you can go paperless with a properly chosen ERP system like Acumatica Acu Process Manufacturing.
Configure Audit Histories
For the security of your formulations or recipes, you can configure Access Controls for restrictions, Approval Maps for change management, and also enable audit trails that give you the history of changes for further investigation.
Yield & Cost Allocation between Products & Co-Products
Product costing is a technique of tracking and allocating costs spent during the manufacturing, formulation, and also distribution of a product to the appropriate products. Formulator details the breakup in costing by ingredients, consumables, CIP's, labor, equipment or tools, and overheads.
Costing Co-products are created simultaneously in the process using the same inputs. Therefore, it is a hassle for the process industry all over the world. In Acu Process Manufacturing (APM), you can distribute the cost or allocate a cost allocation percentage.
By-Products Treatments
When the production of more than one output occurs from a formulation, they get termed as Co-Products or By-Products. If there is no requirement to allocate the cost of production for the output, you can also define that as a by-product that we can receive in Warehouse inventory or scrap.
Formula measurements
You can define formula ingredients in a specific quantity, weight percentage, or volume percentage. Formulators can also toggle and can see the quantity in multiple alternate units of measure.
Handing WIP Yield Loss, Process Loss, and also Ingredient Loss during Blending/Mixing
Formulations may have WIP Yield loss, process loss, or an ingredient loss constant or factor. Hence, the software can help to auto calculate the losses and helps to calculate the order quantity to manufacture.
Embedded Costs of a Formula/Recipe
Here is a list of purchased selected items used in a standard cost Formula/Recipe calculation:
Ingredient Item Costs
Associated Overheads for the Ingredients
Here is the manufactured item information included in a basic cost formula calculation:
Standard raw material inventory order quantity
Here are the items included in the formulator software information used in a Formula/Recipe cost calculation:
Ingredients/raw materials item quantity in the formula line
Overheads for ingredients/raw materials in the formula line
Labor costs on the formula line
Calculate the cost of line labor
Costs of formula line tools or equipment utilization
Overheads for line equipment are calculated using a formula
Costs of formula line consumables
Costs of formula subcontracting or outside processing
Formula Fixed, setup, and variable labor are examples of additional labor
Here are the operations resource data used in a basic cost Formula calculation:
Hourly costs
Per unit costs
Overhead costs
Here is the manufacturing overhead data used in a conventional cost Formula calculation:
Surcharge
Administrative expenses
Transportation costs
QA/QC Overheads
Embedded Quality Control for Formula/Recipe management
Acu product manufacturing process assists the production supervisors or the shop floor manager and quality controller, the embedded quality control system. The quality tests can generally be a simple checklist or a specialized test.
How to configure Default Warehouse for Inventory Management
It is necessary to specify the default warehouse and locations for the ingredient allocation when issuing to production. Also, the finished products get received as output from production before being stored away in inventory.
The Warehouse Management in Supply Chain Management allows you to create multiple warehouses and locations.
Formulation Management
One of the most important parts of product development is formulation management. It provides producers and makers with a data-rich roadmap to better formulation processes, strengthened regulatory compliance, complete raw material provenance, better profits, and potential innovative products.
The intended product development approach is a simple way of estimating the detection limit for a wide range of physical and chemical procedures. Moreover, there is a requirement for a specific and well-defined analytical method of formula management software for the procedure.
Formulation Ingredients Property Definition
Ingredients have unique properties, e.g., for food, it may be in terms of nutrients, calories, proteins, glucose, and other factors; for chemicals, it may be physical or chemical properties. One can track these in the formula profile. Nutritional Labels/Properties print forms could get generated from the ERP application.
Estimates Generation based on Margin or Markup
A margin or markup logic determines the sales price. Moreover, if multiplying your markup % by your job cost determines the Sales price, then you can generate an estimate from the application. If you choose the right markup for your business, that sales price will be enough to cover all of your job costs, administrative costs, plus a net profit. Additionally, the application may also allow you to estimate the sales price based on the Margin %.
The profit margin is the portion of your selling price. Hence, it is the profit. Also, markup refers to the proportion of profit that is your cost.
Formulation Production Time Calculation
The formula/recipe may require a lead time and the actual time to produce. It might include the time for an instruction like performing SOP, equipment to run, the processing time for blending or mixing, labor hours for transporting, etc. The Acu Process Manufacturing formula/recipe profile tracks any time breakups and makes it available at production time.
Importing or Exporting Formula from/to Excel
You can import the data required for creating a Formula, from Excel. Likewise, you can export all the available data back to excel with a simple click of a button. Additionally, you can also trigger automatic notifications to a specific email address or a mobile app in case of data changes.
Cloud-based Recipe Manager
A cloud-based recipe manager ensures all teams from multiple remote locations get access to formula/recipes. Acu Process Manufacturing available for Acumatica and MYOB is device agnostic. Thus, one can access it on a mobile or a tab from a shop floor. Consequently, during production execution, the shop floor supervisors or the managers can also access the formula/recipe profiles. Namely due to cloud-based formula/recipe software.
Moreover, cloud formula/recipe management can calculate any conversion for you,  regardless of the unit of measurement you require. Also, the comprehensive costing ensures the tracking of the planned cost vs actuals during production for variance. Above all, you save time and avoid mistakes.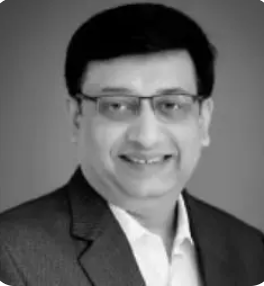 Vijay comes with a vast experience in ERP and enterprise solutions space with about 20 years of experience in various packaged application like Acumatica, SAP, Orion, Salesforce.com, SugarCRM and, SalesLogix.