Rework and defects or flaws are a direct result of a lack of quality management process in place. The more rework there is, the more time and money is spent, and the cost and schedule baselines are blown out.
It's critical to understand what constitutes acceptable quality and how it'll be measured on the project from the start. This method of carrying out the Quality Management process helps avoid complications later in the project.
Quality refers to the extent to which the project meets the requirements. If the project scope statement includes all stated and unstated needs, the project will not attain quality issues later in the life cycle.
Quality management is the process of creating and implementing rules and processes to ensure that a project meets the defined needs it was created to meet from the perspective of the client.
You are not limited to quality control by lots with Quality Management. Individual item tests can be done and recorded. This provides you more freedom to test goods and record the results throughout the process. As a result, you'll be able to determine where problems or errors occur.
You can achieve the following results by creating a quality management system that allows you to closely monitor product quality:
Minimize the cost of rework and scrap by making timely product quality judgments.
Reduce labor expenses by reducing the time required inspecting material, gathering data, and reworking or repairing defective items before shipment.
A quality system can also be used for Location inspections and recurring equipment maintenance and services.
Identifying substandard components or ingredients from a vendor or supplier can help you save money on material scrap.
Improve overall product quality to increase customer satisfaction.
Advantages of quality management
Implementing Quality Management has a number of advantages. It increases efficiency and enhances overall productivity. Mentioned below are some of the benefits of quality management.
Assists a company in achieving more consistency in the tasks and activities involved in the production of goods and services.
Enhances process efficiency, minimizes waste, and makes better use of time and other resources.
Aids in increasing client satisfaction.
Enables enterprises to efficiently sell their products and expand into new areas.
Makes it easier for firms to integrate new staff, allowing them to better manage their growth.
Enables a company to enhance its goods, processes, and systems on a constant basis.
Features of quality management 
The following features are included in the Quality Management system:
Tests
Within your business cycle, you can set up an endless number of specialized tests to run. You specify whether the test methods, the expected test result should be numeric or alphanumeric, as well as the lowest, maximum, and target values for each test. You can also specify the sample size and the number of samples to take for each test. Some examples of testing include dimensional tolerances, color, potency, purity, visual examination, hardness, and resistance.
Specifications
Tests that logically belong together or should always be conducted jointly with another test can be grouped together as test specifications. You can specify effective date ranges for each specification to invalidate specs that are replaced or become obsolete. Mechanical, optical, and electrical specifications are examples of specifications.
Inspection checklists
Unlike specialized tests, sometimes there are inspections with no detailed test methods or samples involved. So instead of tests, an inspection checklist is sufficient to document the results with who inspected, verified, and approved.
Test specifications or QC profiles for an item, location, or equipment
After you've defined your tests and requirements, you'll need to construct a test specification, which is a form of preference profile for an Item, Location, or Equipment. The test specification dictates which tests to run and when for an item, item group, customer, or vendor, equipment, or location. This allows you to tailor your product tests to your client's needs as well as the things they order. QC profiles would be used to group the applicable tests and modify them for that particular entity.
Entering test results
During the manufacturing and distribution process, you might enter test results at the following points:
When entering a receipt for a purchase order item,
During any operation involving inventory movement between warehouses
Pre-production, when issuing an item from warehouse to production
Post-production, when moving an item to stock (completions)
While conducting inventory stability tests
During any customer shipment operation
Reviewing the data
You can publish tests and specifications by item or by branch/plant as you work with the Quality Management system. Test results can also be printed by lot number or sales order number. These documents can be used in your company, and a certificate of analysis (COA) can be printed for your customers. All of the tests that were performed on the lots sold to a client are included in the certificate of analysis, as well as the test data.
Directly from the Quality Management system, you can deal with test results and generate a Certificate of Analysis (CoA) or Certificate of Conformance (CoC). If there is a deviation in the quality tests, you can record in a Deviation Record, conduct further Investigations for Non-Conformances (NC), Root Cause Analysis (RCA), create CAPA's (Corrective Action Preventive Actions)
System integration
Quality Management is strongly linked to the features of the following systems,
Management of Inventory
Management of Procurement
Data Management for Products
Management of Sales Orders 
Quality Profiles can be created for the following entities
Material
Equipment
Location
Tips to ensure quality in manufacturing
A strategic approach to quality improvement is essential. Given below are some tips to ensure quality in manufacturing:
Establish a quality culture
On any plant floor, abnormalities in parts or inefficiencies in production processes exist. Still, operators may be hesitant to point them out for fear of lowering the quality of their job. Instead, quality departments and executive management should foster an environment where all proposals for improvement, no matter how minor, are embraced and rewarded. This will not only inspire employees to make suggestions, but it will also lead to better manufacturing and quality because of the proposals. Documents like Change Managements, Incident reporting can be used for collaboration with the employees.
Work with suppliers
Original Equipment Manufacturers (OEMs) and their suppliers' relationships have shifted dramatically in recent years, from one manufacturer managing several suppliers to a single supplier supporting multiple OEMs. Though this may be an effective business model for manufacturers, it creates a situation in which problems with a single supplier affect several manufacturers and part lines.
Working closely with suppliers allows manufacturers to have a better understanding of the supplier's internal processes and suggest ways to improve the component parts' quality to match the manufacturer's standards. Track your supplier GMP Processes and documents within your ERP.
Connect the supply chain with technology
With a worldwide supply chain, keeping track of what's going on at each plant or supplier becomes increasingly complex. The supply chain can be connected using cutting-edge technology like the cloud ERP or device-independent accessibility that it brings forth. This allows operators and inspectors at a manufacturer's site or a supplier to submit data from anywhere using a mobile device.
The information is stored in a centralized database, where employees may review and evaluate it while also receiving real-time notifications from management, even if they are offsite.
Make the most of manufacturing intelligence
In-process data can provide a second layer of information or manufacturing intelligence that can be used to improve company and supply chain efficiency and quality. It's feasible to compare sites or suppliers using modern data analysis technologies, revealing opportunities for improvement. 
If one facility is more efficient than the other, the information could be shared with the second site to improve processes. Extending this learning opportunity to a production environment aids in improving overall performance and reducing variation across operations.
Basic quality management tools
Quality management tools help manage the quality of a product or its process with ease. Here are some best quality management tools that help us in identifying the defect and rectifying it with a proper solution.
The Fishbone diagram, or cause and effect diagram, is a type of cause-and-effect diagram created by Kaoru Ishikawa.
Graph of control
Pareto graph
Stratification
Check the Histogram sheet
Diagram of the scatter
Benefits of quality management tools
When used appropriately, quality management technologies provide numerous advantages. Organizations' primary purpose is to work smart, not hard, and then to establish an environment that promotes productivity and the attainment of corporate objectives. The following are some of the most well-known benefits of quality management systems tool:
Quality management software is a low-cost solution. The benefits of investing in quality management were found to be sixteen-fold in a study conducted by the Centre for Economic and Business Research.
End-user satisfaction can be improved with quality management solutions. Because the fundamental purpose of quality management is to improve the quality of delivery, it leads to an increase in end-user or customer satisfaction.
Quality management software boosts productivity. Quality management tools are ways for reducing errors and focusing on process improvement. Teams and the organization will be more productive as a result.
QC Costs like materials and tools used, employee time can be expensed. The QC Tests can be done by internal lab or external 3rd party testing labs.
Productivity is improved by using quality management tools. Employees can use quality management tools to lower the risks of errors and shorten the time it takes to complete activities. This helps to encourage teams and increase productivity.
Waste/Scraps can be reduced with the use of quality management tools in place. Quality management software optimizes operations, resulting in significant waste reduction.
Specialized tests for individual item or as a functional test with item group
Specialized tests in some scenarios may be required to be conducted for an Item or for a group of items, especially in Pharma or Nutra industries. When an item requires to be tested with a group of other items, it is known as a functional QC Test.
What are AQL – Acceptable Quality Limits?
The AQL Acceptable Quality Limit is a product measurement that is defined in ISO 2859-1 as the "quality level that is the worst tolerable." During random sampling quality inspections, the AQL specifies the maximum number of defective components that can be accepted. It's commonly expressed as a percentage or ratio of the total quantity to the number of flaws.
The bottom line
Acu Process Manufacturing (APM) Quality app will enable users to perform full quality tests, from receipt to production to shipping, as well as continuing stability testing. The solution offers a streamlined, systematic, and system-driven method to examine, assess, record, and validate critical occurrences.
It converts your paper-based quality management system to a digital one. Go paperless by authoring, documenting, sharing, and seeing analysis online. All test findings can be electronically recorded and shared.
Integrate QC with ERP activities such as purchase, sales, production, inventory, and CRM.
Quality management is based on continuously refining all processes, monitoring them on a regular basis, and looking for flaws or problems. Quality management experts must be trained & certified in order to have the knowledge and expertise necessary to make deliberate and valuable improvements to production and development processes so that they can continuously produce at the highest level.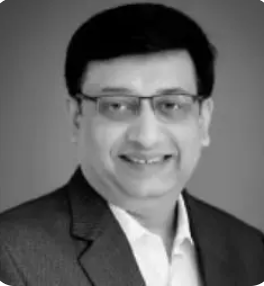 Vijay comes with a vast experience in ERP and enterprise solutions space with about 20 years of experience in various packaged application like Acumatica, SAP, Orion, Salesforce.com, SugarCRM and, SalesLogix.