An ERP (enterprise resource planning) system is the heart of a business, streamlining all aspects of it. As such, an ERP can add immense value and competitive advantage by improving visibility, increasing productivity, and reducing operational costs.
But the real question is whether your ERP system can grow with your business as it expands and adapt to changing needs and demands. Let's find out!
Below are four ways in which an ERP solution can be scaled. If you are looking for a new implementation or trying to move into a new system, confirming the availability of these capabilities would give you confidence that you are choosing a flexible solution that aligns with your plans. 
1. Adaptability is an essential quality for success in the modern workplace. 
The ability to process extensive data and scalable hosting options are essential. 
An Enterprise Resource Planning system should be able to process large volumes of data, as it will be where all your organization's valuable information is processed and stored. Flexible data hosting options that allow you to shift on-premises to the cloud or vice versa based on your requirements are vital for expansion.
The Ability to incorporate new functions and features as future requirements arise.
A modern enterprise resource planning (ERP) solution should be able to adopt new features and capabilities even after going live. As a business grows, it will need additional features not used in the previous implementation. Periodic updates with enhanced features can keep your software up to date with the latest technologies and capabilities.
Ability to expand without slowing down productivity
New modules or functions should not slow down business functions. It should also take the same amount of time to process information in an ERP after adding new modules and functions. 
Adoption rates of ERP systems in multiple industry verticals
A business must adopt a system that fits well with different micro-vertical markets within its industry. Companies often have expansion goals for future verticals and horizontals, so they need adaptable systems across different micro-vertical markets. On the other hand, minor configurations save time and money in the short and long run. Also, modules available for integration should be a vital selection criterion. A company can often achieve excellent synchronization among modules from one vendor; this provides many advantages, such as fast implementation times and cost-benefit analysis.
Able to quickly connect to other applications
Companies that want to migrate from one ERP system to another may find it easier if their new system is compatible with the old one. A company may also choose an ERP system that works well with other applications or needs additional features.
2. Global management  
A fully scalable enterprise resource planning (ERP) system can simplify global expansion by allowing businesses to grow globally while maintaining control over their operations. Several companies have successfully used these global management enablers to promote their business growth.
Our software can handle multiple companies, countries and sites, as well as various currencies and languages
Ability to meet country-specific requirements
24-hour support service
3. Employee and user growth 
As your company grows, the number of tasks and operations will rise in direct proportion to the number of employees required. The ERP system should be able to handle drastic changes in the workforce without halting or slowing down existing processes. In addition, a sound ERP system should allow you to increase mobile or work-specific users (identified by shift/machines).
4. Cloud Hosting 
Finally, your current ERP should provide an option of hosting your on-premises solution in the cloud since it is more reliable, scalable, and cost-effective. Compared to scaling an on-premises solution, cloud ERP allows you to change your subscription plan as per requirement without paying unreasonably high costs and whenever you want.
However, it would help if you considered the downtime your ERP solution partner offers when you change your data hosting method. For example, switching from one data centre to another and experiencing one hour of downtime could significantly impact your business!
So, is your question answered? Businesses evolve as they grow, adding more capabilities while tapping into untapped markets. Your ERP should not be stagnant but adaptable and easily customizable to respond better to changes in the market and deliver a competitive edge. On the other hand, industry-specific ERP solutions provide many benefits as they use speciality knowledge in developing systems that enable industry-specific needs and workflows.
Acumatica Cloud ERP is an integrated business platform that lets companies of all sizes transform their operations. It provides small businesses with a digital solution for running their entire business, helping them grow smoothly and expand effectively.
Tayana Solutions, a software consulting company, provides e-Commerce, customization and manufacturing services to clients in the process manufacturing industry. The company is a Gold Certified VAR (value-added reseller) and ISV (independent software vendor) partner for Acumatica. Visit www.tayanasolutions.com to learn more about Tayana Solutions' compassionate and reasonable approach to digital transformation.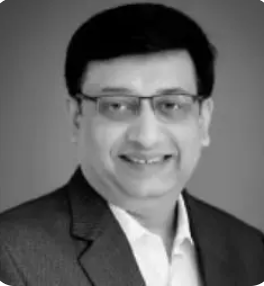 Vijay comes with a vast experience in ERP and enterprise solutions space with about 20 years of experience in various packaged application like Acumatica, SAP, Orion, Salesforce.com, SugarCRM and, SalesLogix.