Plastic is used in every economic sector and has become a pillar of industrial life. Specialized companies develop, produce, and process plastic in countless forms to suit their needs—companies who want to be successful while creating efficiency and using resources efficiently.
Digitalization drives this challenge and is key to your solution: It can accelerate business processes, revolutionize market activities and unleash incredible creative possibilities.
The benefits of ERP in the plastics manufacturing industry include:
As plastics manufacturing continues to boom, the need for more output while managing resources is growing. To order an increasingly busy workload, one solution is to use robust ERP software that can be tailored to your business needs. A well-polished business system that governs every aspect of your workflow will reduce losses, increase productivity, and maximize profits. 
ERP software manages entire business processes, including design and manufacturing, accounting, estimations and customer service management. This integration facilitates a smooth transition from one phase of production to another.
ERP software is one of the essential tools for manufacturing plastics. It can help you increase efficiency, reduce costs and improve profitability. If you are considering an ERP solution but aren't sure if it will benefit your business, consider these advantages:
Design times can be reduced
When it comes to plastics, Acumatica ERP software can help your business tailor its products and services according to customers' needs. In other words, you can map customer requirements into your plans and factor in technical limitations.  
Increased accuracy
Using Acumatica to gather all necessary design and customer information, you can avoid overspending on a project, even if a mistake or oversight occurs.
Pricing Accuracy
When providing quotations to customers, factors like the cost of materials and services must be considered. A bill of materials can be issued immediately so that customers have a clear idea of what they are paying for.
Reduce lead times
Streamlined workflow, shorter lead times and faster turnaround times will contribute to cost savings, customer satisfaction, repeat business, and greater profits.
Production management scheduling
When every new customer order brings a unique set of production challenges, Acumatica manufacturing software helps you plan the most efficient way to produce a specific design. The system allows you to schedule tasks, manage resources, and maintain oversight of the entire project.
Material consumption must be monitored.
Businesses can waste money in the production process by allowing for discrepancies in the weight of raw materials and product output. These discrepancies can be remedied with an enterprise resource planning (ERP) system that uses accurate data to track waste levels and set waste reduction goals.
Implement a process to track your tooling.
Acumatica ERP software can help streamline your business's service department, offering features that allow you to track your inventory and the lifespan of your tools.
Quality assurance and control
To ensure that your customers receive quality products and services, it is essential to maintain a quality control process. Acumatica ERP software can help you manage this process by digitally storing batch information and quality control certificates. If any issues arise, it will be easier to trace them back through the system.
Tayana Solutions has extensive experience in providing digital solutions for the plastics industry. Our products are designed to simplify business operations and optimize your company's performance.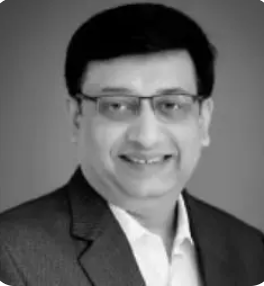 Vijay comes with a vast experience in ERP and enterprise solutions space with about 20 years of experience in various packaged application like Acumatica, SAP, Orion, Salesforce.com, SugarCRM and, SalesLogix.