Enterprise resource planning software covers a lot of ground. Unlike legacy solutions focusing on one area of your business, ERP is a single management system that can handle much more and unify your team onto a single platform. What are some examples of business areas covered by enterprise resource planning? Anything and everything!
ERP can be used in a variety of business areas
Supply chain management
Efficient supply chain management has become increasingly important in recent years, especially after the chaos of the last few years. An ERP platform can help businesses streamline and automate various business processes across departments and functions, such as procurement, inventory management, production planning, logistics, and distribution.
ERP systems can help businesses coordinate and streamline their operations, improving efficiency across the supply chain. It allows companies to make better decisions and save money through cost savings while providing customers better service. Specific ways in which an ERP system can support supply chain management include: 
Streamline purchasing and inventory management processes, including tracking inventory levels and reordering goods.
Production planning and scheduling can be improved by providing real-time visibility into inventory levels, demand forecasts, and capacity constraints.
Procurement of materials and distribution, including shipping, receiving, transportation planning and tracking of deliveries.
Improving collaboration and communication across the different departments and functions of a company.
Monitoring key supply chain metrics, such as inventory turnover and delivery performance, can identify areas for improvement.
Accounting
ERP is often seen as an accounting solution, so it's no surprise that ERP can affect your accounting department. By automating business processes and providing up-to-date information on transactions, ERP can make processes run faster and more smoothly in the accounting department.
Your C-suite can access real-time data on your company's financials, simplifying the process of submitting expense reports and budgets. Digital workflows also make accounting easier for everyone involved.
Human resources
Employee resource planning systems can have a positive effect on human resources departments, as well as the overall workforce.
An ERP system can automate many HR processes, such as onboarding new employees and tracking time off. The software can also help ensure compliance with labour laws and regulations, including equal opportunity laws that protect against discrimination based on age, race or gender.
Customer service
Today's ERP solutions typically include a CRM or Customer Relationship Management feature. Customer service departments often experience data consistency issues when information is transferred between departments. A CRM provides a centralized database in which every customer interaction can be recorded, allowing all staff members to see past interactions and avoid inconsistencies in their data.
Marketing and sales
Sales and marketing departments can benefit from using an enterprise resource planning system, which provides a centralized sales and customer data database. The system allows for more efficient tracking and analysis of customer trends.
The information can be used to inform marketing strategies and improve the targeting and personalization of campaigns. Additionally, an ERP system streamlines order processing and inventory management, which improves customer satisfaction and increases sales.
Acumatica's cloud-based Enterprise Resource Planning (ERP) solution helps food and beverage manufacturers improve their operations by integrating and optimizing workflows, managing inventory and supplies, assisting with hiring/retaining employees, and ensuring food quality and safety, among other features. 
Tayana Solutions is a software consulting firm specializing in process manufacturing. We develop and implement software solutions for clients who manufacture goods based on processes rather than products, such as eCommerce sites and quality control systems.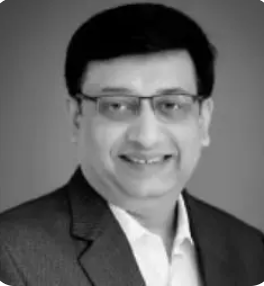 Vijay comes with a vast experience in ERP and enterprise solutions space with about 20 years of experience in various packaged application like Acumatica, SAP, Orion, Salesforce.com, SugarCRM and, SalesLogix.