How can your organization choose an ERP system?
Are you looking for an ERP solution? If so, you're setting up your business for success in today's digital economy.
In Today's Era of digitalization, technology can automate tasks once done manually or with analogue devices. One of the articles said, "The digital economy highlights the opportunity and the need for organizations and individuals to use technologies to execute those tasks better, faster, and often differently than before."
The best example of such a technology is an ERP System. An ERP provides a single platform for integrating all the data, departments and applications in your business — allowing employees to access the most accurate information simultaneously. If it's cloud-based, this information is available anytime and from anywhere.
To choose an ERP solution, ask yourself a few questions. For example: "Am I searching for an ERP system because of the digital economy? Or because my business is operating on a legacy IT system? Or both?"
Before researching ERP solutions, you must have a solid "why" behind your decision. You should also understand just how large-scale an ERP implementation is in terms of time and financial resources.
So, ask yourself: "What is the ERP implementation lifecycle?" And another important question is: "Do we have an ERP strategy in place?" If the answer is "no," this information will help you in the right direction.
Levels of choosing the suitable ERP 
Understanding Your Organizational Framework 
The first step of your ERP strategy is understanding the organizational framework within which you will implement your ERP system. This framework consists of your IT environment and your "political" structure.
When replacing a legacy ERP solution or multiple disconnected systems, you probably face challenges—such as no single source of truth, limited access to organizational data, reliance on manual workarounds, lack of communication, and expensive IT maintenance costs.
Implementing a modern ERP system eliminates these pain points and improves collaboration, automated business processes, a 360° view of the entire organization and more.
From an IT perspective, these benefits are selling points. But from a political standpoint, they need to appeal to your entire organization. From the top down, organizational support is essential to ensuring a successful ERP implementation.
By communicating the ERP implementation plan to your team members before starting, you can help resolve their concerns about it. Describe the features and benefits it will provide, and let them know that you and your leadership team fully support it.
Identify Main Functional Requirements 
Consider your company's specific functional requirements before choosing an ERP system. Assemble a project team made up of people from across the organization and determine the following:
1. What challenges do you need to solve?
2. Do you want a general or industry-specific system?
3. What features do you expect the system to provide (e.g., advanced financial management features, fast implementation, easy integration to third-party systems)?
Budget and resource constraints 
Of course, you can implement one of the many cloud ERP solutions available if you find a system that fits within your budget. How vendors price their software: Do they charge per user or for the features and resources you use? (Charging by user limits the system's effectiveness and employee access to accurate information.)
It's also important to know what resources you have available for implementing and then operating the proposed ERP system. You need to establish a budget that matches your help to avoid problems down the road. Acumatica Cloud ERP can be customizable according to your budget.
Technical and User Support 
ERP implementations come in two types: cloud-based and on-premises. Which type makes the most sense for your business depends on your IT resources and budget and when you need to go live.
How much support do you need for the ERP system? Is it vendor-supplied, contracted to an external party or hired in-house? How do the costs differ between those options? Is there a self-serve knowledge base, and how robust is it? At what times are support staff available?
When choosing a vendor, it's important to remember that you'll need different levels of support throughout the sales process, ERP implementation and future operations of the ERP platform.
Acumatica ERP Solution 
For the last two decades, Acumatica has been committed to being a vendor you can trust. Acumatica created the ERP industry's first Customer Bill of Rights. That guarantees that you will receive an easy-to-understand end-user licensing agreement (EULA), an open platform for rapid integrations, consumption-based (not user-based) licensing, sustainable pricing and ERP implementations without hidden fees. 
Acumatica is an award-winning ERP system designed for businesses of all sizes. Born in the cloud and built with cutting-edge technology, Acumatica offers best-in-class functionality to help you grow your business in today's digital economy. Contact our team today to learn more & also set up a demonstration to answer all your queries.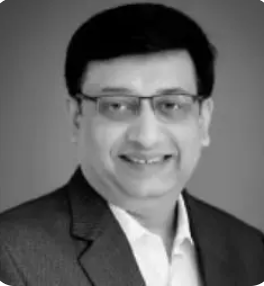 Vijay comes with a vast experience in ERP and enterprise solutions space with about 20 years of experience in various packaged application like Acumatica, SAP, Orion, Salesforce.com, SugarCRM and, SalesLogix.