Cosmetic and personal care brands are increasingly tailoring their products to fit the identities of their customers. A recent Mintel study found that nearly half of all respondents had actively looked for or bought from more inclusive brands in the past year.
Personal-care products are, in some ways, intimate. We use them on our faces, bodies, and hair each day, which can affect how we feel about ourselves. Each person is unique, with his or her way of identifying himself or herself and personality traits and preferences based on that individuality.
In many cases, it seems logical to focus on a broad market to maximize profitability. However, as the above statistic indicates, this strategy may be ineffective. Thus, product innovation and creating new varieties of your offerings for specific demographics should be a priority.
Product lifecycle management software enables you to develop new products more inclusively. We'll give you a rundown of current NPD trends and explain how PLM will help you release new offerings successfully.
Growth in Cosmetic and Personal Care Product Diversity
To appeal to a more diverse audience, brands can fulfil consumer desires by offering a wider variety of skin tones in their products. A recent study found that 70% of Asian and Black women felt that their beauty needs weren't met, indicating room for improvement. Fenty Beauty, a relative newcomer, founded by recording artist Rihanna, has made waves in this space with more than 40 colours in its portfolio.
The cosmetics market for men is expanding as male grooming routines have evolved to include eye creams, face masks and makeup in recent years. Development in this area must take into account men's typically tougher and thicker facial skin, as well as facial hair. However, the global market valued at $30.8 billion by the end of 2021 represents a tremendous opportunity.
Finally, some companies are working to make cosmetics and personal care packaging more inclusive. Victoria Land Beauty has developed a new universal symbol system for blind and partially-sighted consumers, and Procter and Gamble recently debuted easy-open caps, extra-grip container textures and high-contrast labels for packaging that shoppers with disabilities can read.
How to use PLM Software to Streamline Your Development Process
Managing your company's entire portfolio can be challenging when you're looking to add new tones, varieties and tailored offerings to your lineup. PLM systems help keep you organized, acting as a "single source of truth" that allows you to make better decisions and stay aligned with one another.
Acumatica PLM Edition gives you a supplier portal feature that lets you collaborate with external stakeholders. This feature can also streamline time to market by allowing you to iterate product architectures and track essential performance indicators (KPIs) to help ensure that deadlines are met.
Acumatica PLM Edition is designed to work with your supply chain, so you can make the most of it. Acumatica's built-in INCI database gives you fast access to allergen and material information, while its integrated international labelling tool is versatile enough for regional formats and multiple languages.
If you're trying to hit a specific demographic with your product, staying true to the original product brief is essential. Acumatica PLM Edition lets you compare prototypes with pre-set requirements and maintain compliance by auto-generating a product information file (PIF) and offering integrated electronic document management (EDM) for greater accessibility of vital information.
Lastly, PLM systems can give project managers visibility into critical milestones and provide all involved departments with the latest progress and action items using easy-to-read Gantt charts that combine your teams' workflows. Acumatica PLM Edition uses such tools to make delays and bottlenecks easier to identify and overcome.
Acumatica is the ideal choice for your PLM needs.
Hopefully, by this point, you are energized and inspired to innovate and diversify your cosmetics and personal care business's product suite to cater to today's emergent beauty trends. Before you go off to the experiment, there are a few more advantages of Acumatica PLM for cosmetics to note.
Our system's intuitive and user-friendly interface reduces training requirements and lets staff quickly find the necessary information. You can also use existing products' data and specifications as the basis for new items, reducing the time needed to get a hot new offering on store shelves.
Acumatica PLM Edition offers tools to help you manage your product labelling, compliance, and supplier portals. Acumatica's years of experience working in the cosmetic and personal care industry give us unique insight into the challenges in your NPD process.
Acumatica ERP's advanced inventory management features enable you to forecast demand and track stock levels. Sales representatives can count on accurate numbers to know how much inventory is in stock and whether current orders can be processed.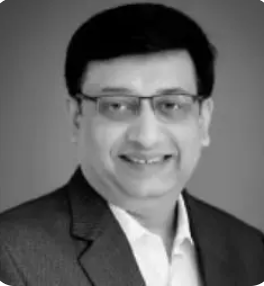 Vijay comes with a vast experience in ERP and enterprise solutions space with about 20 years of experience in various packaged application like Acumatica, SAP, Orion, Salesforce.com, SugarCRM and, SalesLogix.