It's crucial to keep up with the latest trends in ERP systems for your small business. Only then will you be able to implement and integrate your ERP efficiently.
Here are the trends to watch: 
Mobile app for ERP:
Mobile apps for ERP are the future of business software. With mobile ERPs, you can get instant real-time business updates wherever you are–from your phone.
ERP integration in social media
ERP integration with social media is a no-brainer. Social media is everywhere, and it's an ever-changing entity. Anyone can keep up with the trends, technologies and other stuff. Make sure your ERP vendor offers social media integration.
Software as a service:
Software as a service (SaaS) refers to web-based enterprise resource planning programs rather than installed on your company's servers. It means that employees do not need to wait for IT employees to come and install new software–they access it from a computer. Furthermore, SaaS programs may make it unnecessary for companies to purchase on-premise ERPs soon.
How to choose the right ERP for any small business? 
Before choosing an ERP, it is crucial to understand the kind of ERP that will suit your business model.
Cloud-based ERP 
Cloud ERPs are low-cost and easy to modify. They rely on the Internet for functionality, making them a good fit for small businesses that need to budget smartly and generally don't have more operations or infrastructures.
After you have chosen an ERP, you need to evaluate its suitability. What qualities make a piece of software suitable? A good ERP should have the following characteristics:
Cost 
Since you're a small business, keeping costs in mind when considering subscription, installation and licensing fees, maintenance costs and customisation options is essential.
Scalability 
Small businesses have the potential to grow. Your ERP software should grow with your business, offering the room it needs to develop.
Integration 
Ensure the ERP is functioning smoothly along with other software in your enterprise. They should not conflict with each other. The ERP should bring together all operations under one umbrella.
Customization 
Adaptability is vital for small businesses, and I cannot stress this enough. It's essential to choose an ERP with a modular design that can be modified according to your company's needs. 
User-friendliness 
As more and more applications become available for smartphones, look for an ERP system that can be accessed on mobile devices. It will make it easier to conduct operations on the go. You can adapt user-friendly software to computers as well for convenience.
 TayanaSolutions provides software consulting for various clients in the manufacturing industry, from eCommerce to quality control. We specialize in process manufacturing because it requires a unique set of products that are not available from general manufacturing companies.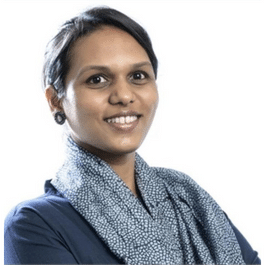 Sangeetha brings 20 years of experience in Information Technology which includes Solution architecting, building micro services, research, and evaluation of business applications, integrating apps.