How ERP is going to shape the future of personal care & cosmetics industry?
The world is changing rapidly and to sustain oneself in the personal & cosmetics manufacturing industry, takes more than just making high-quality products. In the current scenario, to succeed, personal care & cosmetics manufacturers have to make products at an affordable price to remain competitive in addition to making high-quality products. This domain is evolving and diversifying rapidly and businesses need to keep up with the frequent changes and incorporate continuous innovation.
Having ERP software for personal care & cosmetics is going to be an absolute game-changer. Not only is it going to help in automating and streamlining businesses but also helps with compliance processes. Acumatica ERP, for example, is going to pay dividends in supporting manufacturing requirements throughout all stages irrespective of labels.
Acumatica ERP can help save time by maximizing productivity through automation of everything. Be it order confirmation emails or reports to stock rotation or raw material purchasing, inventory management, costing, and compliance Acumatica ERP has you covered.
Acu Process Manufacturing system will ensure that every batch of your cosmetic product is consistent in quantity and quality, adhering to the standards laid down by the regulatory bodies. Our Acumatica Powered manufacturing Suite will boost your speed to market the product with increased productivity and efficiency.
Our ERP for cosmetics software is built to help you with:
Traceability
Recipe Management
Lot tracing
Quality Control
Warehouse Management
Inventory Management
Formulation and Packaging
List of Critical Modules of Acu Process Manufacturing and Acumatica:
Formulation
Testing
Compliance
Quality Control and Management
Recall Management
Production management
Inventory Management
Replenishment
Warehouse Management
Purchase Management
Sales Order Management
Finance (GL, AR, AP, Banking)
CRM
Service Management
Project Management
Why should you trust our cosmetic ERP software?
APM, our industry-specific solution is designed by Acumatica's process manufacturing experts who come backed with the knowledge, and experience of easily navigating their way through the intricacies of the system. Keeping consumers' requirements in the front, the solutions thus developed help attain desired results, without compromising on the quality or compliance.
You can be a batch manufacturer producing your products, or a private label manufacturer or distributor that requires packing/re-packing, you have landed on the right page and it is time to pick up your phone and talk to one of our seasoned advisors.
How can Tayana Solutions be of help?
Tayana Solutions (www.TayanaSolutions.com) Provides end-to-end software consulting, rangingfrom eCommerce – B2C and B2B Specialization, Customer & Vendor Portal, Manufacturing,Quality, Regulatory Reporting, Customizations, Migrations & Upgrade services, Solutioning forAcumatica Cloud ERP and MYOB. They specialize in the Process Manufacturing domain catering to the unique set of demands ofprocess manufacturers, Co-Manufacturers, Contract Manufacturers, Toll Manufacturers, R&D-centric Custom Product Formulators, Private Labelling Service Providers, Packaged ProductManufacturers. The company is a Gold Certified VAR and ISV partner for Acumatica and MYOB. Their processmanufacturing solution features to cover verticals such as Pharmaceuticals & Nutraceuticals, Cannabis, Cosmetics, and Personal Care, Oil & Lubricants, Food and Beverages,Pet Food, Chemicals & Fertilizers, Life Science and Bioscience.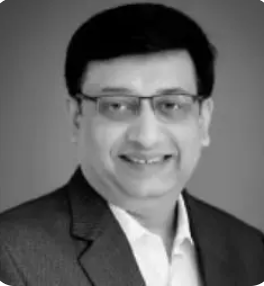 Vijay comes with a vast experience in ERP and enterprise solutions space with about 20 years of experience in various packaged application like Acumatica, SAP, Orion, Salesforce.com, SugarCRM and, SalesLogix.