Many companies sell a combination of products and services related to those products. For example, a company that manufactures boats may also provide maintenance services. Similarly, Canon not only sells cameras and printers but also offers repair services. Of course, there are companies that provide installation services but do not sell anything, like technical installation firms.
These companies, which are constantly on the move, work with people who are mostly in the field for their various customers. They employ many service personnel, have to schedule many appointments, and manage a large inventory of parts and tools. A challenged set of jobs and considerations — but also a situation that field service management software can help solve. In this blog, we can briefly look at some of these problems, but also look at how state-of-the-art digital technology can help solve them.
Challenges
Field service management is a challenging task. In practices, there are many potential bumps in the road. For example, without the right communication between headquarters and field staff, the information does not always get to the right place. We often see that technicians on site do not have a clear picture of what exactly they need to do and how the work should be carried out. The result: back and forth between the office and field staff and a customer who doesn't really know where things stand.
In the IT field, it is especially important to comply with SLAs (service-level agreements). For example, a customer might expect their e-mail to be answered within a certain period of time. Also, companies might face penalties if they do not meet the requirements specified in their SLAs. For example, if a customer expects an e-mail to be answered within one hour and it takes longer than this time period to receive feedback, then this customer could go elsewhere for services next time.
To solve problems quickly and efficiently, we recommend that you have a clearly defined plan in place. This plan should provide the service employee with the correct information needed to make repairs or complete tasks. Automating administrative tasks would help to increase productivity by eliminating manual processes.
The solution: Field Service Management 
Modern technologies can help improve the planning and communication between inside and outside sales. Field Service Management uses these technologies to share information between service representatives, customers, and manufacturers.
Communication via apps and mobile devices 
In today's mobile society, it can be difficult for a field service employee to juggle work and home life. By combining a mobile device (smartphone, tablet) with a special app for Service Management, companies can make their lives of their employees easier by allowing them to check their schedule from anywhere at any time. This saves time on unnecessary trips back to the office and allows them to submit digital work orders on the spot after finishing a repair.
Automated workflow optimization 
By automating workflows, service personnel can spend less time planning and administering and more time focusing on their technical skills. This results in improved customer satisfaction.
Resolution of remote issues and virtual assistants 
Modern virtual reality and augmented reality technologies allow you to solve problems remotely. You can present solutions virtually or assist customers in real-time when setting up, repairing, or configuring a device. This helps to reduce travel costs and hours as well as allows you to helps more people within a shorter time. Virtual assistants such as chatbots are well-suited to identify the cause of a problem by asking questions.
Tracking Assets with IoT 
IoT technology allows you to track, monitor and analyze the real-time location of your assets. You can collect data on these assets, analyze this data to gain insights about their optimal maintenance cycle, and set up notifications that alert you when an asset is due for maintenance. IoT technology will also allow you to plan routes based on future needs.
Technologies and methods described above allow service personnel to be well prepared for any customer visit: the technicians arrive with the right tools, parts, knowledge of the job and all-important information specific to that task. Are you interested in specialized Field Service Management software customized to support your service personnel? Feel free to contact us.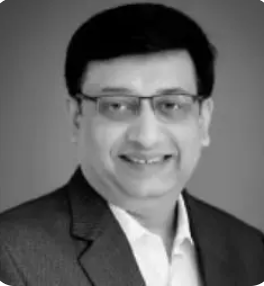 Vijay comes with a vast experience in ERP and enterprise solutions space with about 20 years of experience in various packaged application like Acumatica, SAP, Orion, Salesforce.com, SugarCRM and, SalesLogix.