Ways to be more sustainable with shipping practices
There is a vast amount of consumers that prefer online shopping over anything. The record shows that there has been a boom in internet usage in the last few years with around 70%. So, it is no surprise that eco-friendly shipping is in high demand in the world of business. There was a motive that initiated the go green theory among the consumers of the world, which led to several strategies, including eCommerce. However, there is also increasing doubt of how to reduce carbon footprint while continuing sustainable shipping.
Since there is no other way to live other than this world, everyone has to play their part in order to preserve the environment. This includes eco-friendly shipping, which is an excellent way to secure the nature and world we live in. Suppose you're in the business of packing and shipping or selling goods to consumers online. You will likely use several types of equipment and material to pack the product and ship it, respectively. This is where sustainable shipping comes in. However, we should first know something about it.
What do you mean by Sustainable Shipping and Packaging?
Using the sources, development, and packaging solutions to achieve minimal environmental impact and footprint overall is known to be sustainable shipping and packaging. In simpler terms, sustainable shipping is used to create an eco-friendly environment that will help the world become a better place.
Benefits of Eco-friendly shipping:
Reaches the marketing criteria for performance and cost
Safe and healthy for the environment as well as the consumers
Sourced, manufactured, transported, and recycled
Only used recycled source materials in the production
Utilized biologically and effectively recovered
Now the question arrives, how to achieve eco-friendly shipping services? Well, the procedure to do that is pretty straightforward. Make sure you follow these guidelines to provide an eco-friendly environment to the world.
1. Partner up with an eco-friendly company
There is a lot you can do in order to create an eco-friendly environment. However, if you partner up with a company that is already committed to the environment, your half work will be done. You cannot control what can happen in the delivery, but you can be sure that you choose any company that is devastating their time towards eco-friendly shipping.
A good shipping company will try to achieve zero-emission logistics and reduce the use of greenhouse gas. Several other strategies come under science-based logistics, including the use of sustainable aviation fuels, electrifying 60%, and designing new buildings as carbon neutral,
2. A company should recycle packaging material
To achieve sustainable shipping, a company should use paperboard, which is one of the examples of recycled packaging. It is an excellent way to increase the lifespan of old and used materials. Use recycled material when trying to decide between boxes, mailers, or containers. Paper board is made of paper pulp, which is highly light-weighted and can easily cut and form according to the shipping boxes.
3. Reduction in supply chain waste
When we want a company to provide an eco-friendly shipping service, we also want to reduce waste. The possible way to do that is by optimizing and streamlining the supply chain. As a result, it will lower the production cost as well as storage space requirement.
4. Use of plantable packages
Plantable packages are the type of package that can grow like a plant. There are some packages and materials that individuals can plant. When a company sends the packaging to the consumer, they will be able to grow the material as a plant. It works great if the product or the package is small and lightweight.
5. Investing is the key to an eco-friendly environment
Don't be afraid to invest a little. A well-made, sturdy packaging will reduce the risk of your material or product getting damaged. This way, you will be achieving two tasks in one, as it attains the point of sustainable shipping and is also suitable for the product. It will cost a few bucks, but the result will be worth every penny.
6. Try to use an electric vehicle for deliveries
Another great way to achieve eco-friendly shipping is by purchasing electric vehicles for delivery services. This may sound costly, but the long-term benefits will make you save a lot of bucks eventually. The first benefit that you get by purchasing electric vehicles is that the electricity is way cheaper than petrol. You will be starting to feel that you're saving a lot of money after a few months.
7. You need to hire professionals who can sell your product effectively.
This is no secret that anyone who wants to purchase any material online first likes to check out the pictures and description. However, if the report is not well-informative, the consumer will ultimately lose interest, and you'll lose a potential client. Make sure you hire professionals to do the same for you. In addition, hire some photographers who can click well-maintained photos of the product.
8. Avoid over-packaging to save the environment.
Simple and effective measures can lead to sustainable shipping, such as avoiding over packaging that is not required for shipping. Eco-conscious shipping companies don't use much material to pack the product. They just ship the package in limited material of packing, which results in an eco-friendly environment.
So these were the several steps that can be followed in order to attain sustainable shipping without cutting corners.
About Tayana Software Solutions:
Tayana Solutions (www.TayanaSolutions.com) Provides end-to-end software consulting, ranging from eCommerce – B2C and B2B Specialization, Customer & Vendor Portal, Manufacturing, Quality, Regulatory Reporting, Customizations, Migrations & Upgrade services, Solutioning for Acumatica Cloud ERP and MYOB.
They specialize in the Process Manufacturing domain catering to the unique set of demands of process manufacturers, Co-Manufacturers, Contract Manufacturers, Toll Manufacturers, R&D-centric Custom Product Formulators, Private Labelling Service Providers, Packaged Product Manufacturers.
The company is a Gold Certified VAR and ISV partner for Acumatica and MYOB. Their process manufacturing solution features to cover verticals such as Oil & Lubricants, Food and Beverages, Pet Food, Chemicals & Fertilizers, Life Science, Bioscience, Pharmaceuticals & Nutraceuticals, Cannabis, Cosmetics, and Personal Care.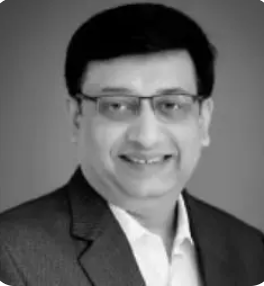 Vijay comes with a vast experience in ERP and enterprise solutions space with about 20 years of experience in various packaged application like Acumatica, SAP, Orion, Salesforce.com, SugarCRM and, SalesLogix.