Why its time you move from legacy ERP system?
Are you still using the legacy ERP system?
If yes, then we are here to tell you why it's time you should move from your legacy to a contemporary one because they are holding you back with its disadvantage. In today's post, we will tell you all the reasons why it's time to let go of your legacy ERP system.
Cost
The software, tool, professional expertise required to maintain legacy-based software exist in a limited quantity. Thus, the legacy system turns out to be costly in the long run. Furthermore, the demand-supply gap will increase the support cost. But implementing a cloud-based system, on the other hand, will save money, time, and employee potential, in the long run. This you can, therefore, judiciously invest for better returns.
Efficiency
Since they run on outdated technologies and have been written in a coding language that is no longer being used, it will adversely affect the efficiency of your organization. You will lag behind in the competition. Your employees will be forced to work on a technology that will not add to their growth, ultimately jeopardizing productivity.
Security
Legacy ERP systems are riddled with security issues. Hence, your data is locally stored is always vulnerable to data issues and security breaches. Furthermore, there is always the risk of looming audits and the filed and data element limitation further increases the vulnerability. A modern ERP system like a cloud-based ERP software comes packed with strong data security and compliance control.
Upgrades
As mentioned before, being made on obsolete technology and outdated programming languages, legacy ERP system are difficult to upgrade and will require you to spend more on professional help. The cloud-based system on the other hand performs quick automatic updates and requires little to no supervision from your end.
Data Accessibility
Since legacy systems store data locally and the server is loaded with siloed information, it can be extremely difficult for you to access data as and when you want. Furthermore, this gets even worse when you have a remote team working. They won't be able to access the data anywhere except their computer systems in the office. This will thus significantly affect your decision-making capability, thus reflecting on the productivity of your business. But, with a cloud-based ERP implementation, you will be able to access data safely from any device as long as you have internet.
Technology
They are made from technology that no longer exists. This means you will not be able to maintain it or the tools, professionals, and resources required to keep it going have become obsolete. Legacy ERP system will thus not offer the flexibility or scalability your business needs to grow and compete in this cutthroat market.
We at Tayana Solutions have a dedicated team of ERP professionals. They come backed with extensive experience in helping businesses of all scales- SME or conglomerate effectively implement cloud-based ERP solutions. We are a gold-certified partner of the Acumatica ERP. We will guide you through every step and ensure an implementation that delivers productivity and efficiency.
Reach out to Tayana Solutions' ERP experts, today!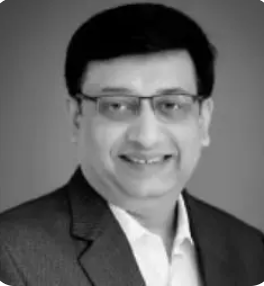 Vijay comes with a vast experience in ERP and enterprise solutions space with about 20 years of experience in various packaged application like Acumatica, SAP, Orion, Salesforce.com, SugarCRM and, SalesLogix.